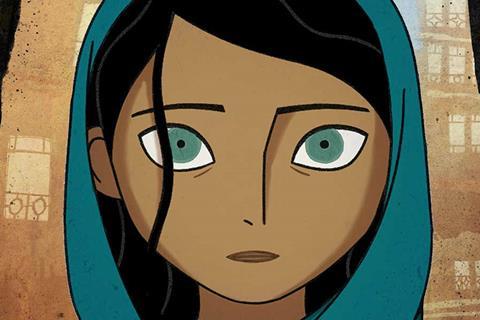 Ireland's culture minister has today launched a $230m (€200m) action plan aimed at enabling Ireland to become a global hub for the production of film, TV drama and animation.
The plan comes on the back of an economic assessment carried out by international consultants Olsberg SPI with Nordicity on behalf of the Irish Government, which was also released today.
Launched by Josepha Madigan, the minister for culture, heritage and the Gaeltacht, the industry-wide, long-term plan under the Creative Ireland Programme will support Ireland's ambition to become a leading force in film and TV production.
The key points in the plan include:
· Consider extending Section 481 tax relief, as well as increasing the expenditure ceiling, revising the regulations and extending the relief to Ireland's games sector.
· A review by Screen Ireland (formerly the Irish Film Board) of the funding models of other countries' film agencies.
· Increased capital funding for the film sector including co-production and development funding, a specific fund for the development of films and TV drama, a fund for new Irish TV drama, a regional production fund and additional training of film workers and crew.
· Increased business skills development, matching of skills with production growth and partnering with third level institutions in skills development.
· Increased marketing measures including to attract major computer games studios to Ireland.
· A steering group to prioritise measures, oversee implementation and monitor risks, reporting regularly to Madigan.
The Olsberg SPI/ Nordicity report measured the size and impact of the industry and made strategic recommendations that it said would greatly assist the growth of Ireland's audiovisual sector. Recent high-profile Irish films have included Nora Twomey's The Breadwinner, John Crowley's Brooklyn, and Lenny Abrahamson's Room.
The report concluded that with the implementation of their policy recommendations, Ireland's film, television and animation sector could, in a period of five years, double employment to over 24,000 full-time equivalents, with a gross value added of nearly $1.6bn (€1.4bn).
"Ireland has the creative talent, the storytelling and literary history, international credibility, geographic location and incentive structures to be a global leader, to tell compelling Irish and universal stories on screen, and to grow and sustain a vibrant creative audio-visual sector," said Madigan. "Our Irish cultural heritage introduces Ireland on the world stage and allows us to express our national identity. Film in particular offers us a way to do that in very impactful way."
The Olsberg report makes a range of key strategic recommendations which would assist the future development and growth of the audiovisual sector in Ireland, including:
· More strategic oversight of the audio-visual industry
· Extending Section 481 Film tax credit
· Extending Section 481 to the Games Sector
· Funding – and how to prioritise funding spend
· Skills Development
· Regulatory Reform,
· Increased marketing
· a range of further supports and reforms.
"This report will provide an invaluable framework for the growth of our industry over the next five years," said James Hickey, CEO of Screen Ireland. "The IFB is now known as Fís Éireann/Screen Ireland — a new name which not only reflects the broadening remit of the agency within Ireland's audiovisual sector, but also encapsulates the ambitious vision which the Government has for the future of the sector, which is now set out in the Audiovisual Action Plan today."
Both the Audiovisual Action Plan and the Olsberg Report are available here:
https://www.chg.gov.ie/arts/arts-publications/