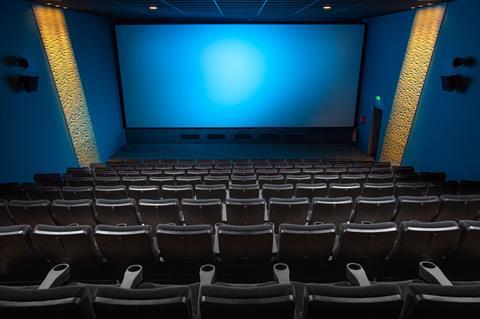 Cinemas in Italy have been shuttered for a second time in a bid to curb a second spike in coronavirus cases and avoid a full lockdown.
Italian prime minister Giuseppe Conte announced on Sunday that cinemas, theatres, discos and gaming halls must close their doors from today (October 26), following a new daily record of 19,644 coronavirus infections in the country.
Conte stopped short of imposing a nationwide lockdown but stated that bars and restaurants will have to stop service from 6pm.
Cinemas will remain closed until November 24 – although an extension is expected – as the government revealed its ambition to slow the infection rate in a bid to "try and save Christmas".
Italy was the first country in Europe to impose a total lockdown in March and the first to lift it in May. But restrictions on cinemas remained, with no more than 200 people allowed in an auditorium, meaning that many were limited to 30% of their capacity.
Box office takings for October were already down 77% compared to the same period in 2019 and gross takings for the year-to-date are down 61% on 2019.
The coming weeks were set to prove crucial as several major films were set to be released by Italian distributors, which had previously held off opening the titles following the first lockdown.
These include Massimiliano Bruno's Ritorno Al Crimine and Sergio Castellitto's The Bad Poet, both of which were set to be released by 01 Distribution in November.
Also scheduled for release was Carlo Verdone's Si Vive Una Volta Sola, which Vision Distribution had previously been forced to postpone earlier this year.
Italy's cinema exhibitors' association (ANEC) issued an open letter to Conte and Italian culture minister Dario Franceschini in which it pleaded for the reopening of cinemas as soon as possible.
Strongly advocating the cinemagoing experience, the letter branded it "the most safe and traceable of all activities".
Directors, producers and exhibitors have also signed a petition asking for theatres to be reopened.
While not addressing the ANEC letter or petition directly, Franceschini said that cinemas, theatres and concert halls have been closed as part of a wider move to curb infections and not because of any danger they specifically pose.
The move is one of several taking place across Europe as a second wave of Covid-19 cases are reported. Spain has introduced a nationwide curfew from 11pm to 6am while France extended a 9pm to 6am curfew in several regions last week, including Paris, meaning cinemas will be required to close early. Theatres in Ireland has been shut since October 7 with no date yet set for reopening.