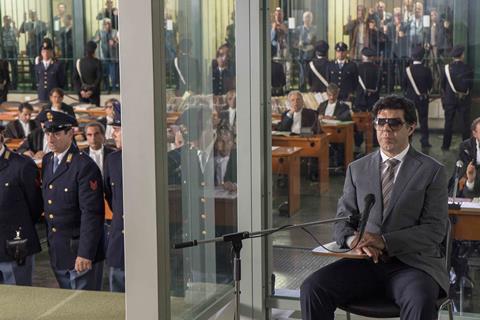 Italy has selected Marco Bellocchio's Cannes Competition title The Traitor as its entry to the best international feature award at the 2020 Academy Awards.
The film was chosen from a shortlist of five titles by the Italian Association of Film, Audiovisual and Multimedia Industries (ANICA).
Among the other contenders was Pietro Marcello's Martin Eden, which launched in Venice and topped Screen's Toronto Platform jury grid.
Sony Pictures Classics acquired The Traitor for its US release following the film's Cannes premiere and also has rights for North America, Latin America, Scandinavia, Australia, and New Zealand.
Ad Vitam will release in France in November, with Road Pictures distributing in China.
Pierfrancesco Favino stars in the film as Tommaso Buscetta, a Mafia member who began working with Italian and American prosecutors following an internal family conflict.
The film is a co-production between Italy's IBC Movie and Kavac Film, alongside Rai Cinema, France's Ad Vitam Production, Germany's Match Factory Productions, and Brazil's Gullane.
This is Bellocchio's third time representing his country in the international feature award, following China Is Near in 1968 and A Leap In The Dark in 1981, neither of which were nominated.
However, Italy has a strong history in the section, winning honourary prizes for its first three entries before it became a competitive category, including for Vittorio De Sica's The Bicycle Thief in 1950. From 62 entries in the competitive years, the country has secured 28 nominations and eleven wins, including two further wins for De Sica and four for Federico Fellini.
The 92nd Oscars will take place in Hollywood on February 9, 2020.