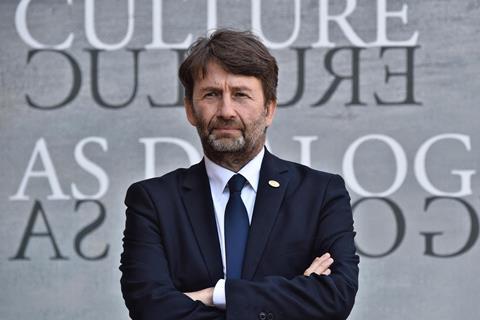 The Italian government has unveiled a plan to provide a further €40m in support to cinemas, theatres, museums, libraries and cultural institutes that are struggling with high-energy costs.
The funds will be available within 30 days, although the government did not provide details of how they will be distributed or allocated. The government said these would be announced within the 30-day period.
In a statement, Italian culture minister Dario Franceschini said: "As happened during the [Covid-19] pandemic, the government is seeking to provide concrete and immediate help in support of the activities of places of culture at this time of energy crisis."
"The news from the government cabinet today represents a further sign of attention they are paying to cinemas and entertainment venues at a moment of great difficulty, at a time the sector is trying to put the value of the theatrical experience back into the centre of people's focus," said Mario Lorini, president of Anec, an association of Italian cinemas.
Lorini added: "We do not know if this measure will be sufficient to mitigate the situation, at least in the short term." He added that the industry was also expecting tax credit measures to support cinemas.
The Italian government's post-pandemic recovery plan includes some €100m available for cinema renovation works, with additional funding earmarked for exhibitors seeking to revamp older technology in favour of new state-of-the-art equipment systems.