As shooting begins, Jack Reynor and Brie Larson join cast as Luke Evans and Olivia Wilde drop out.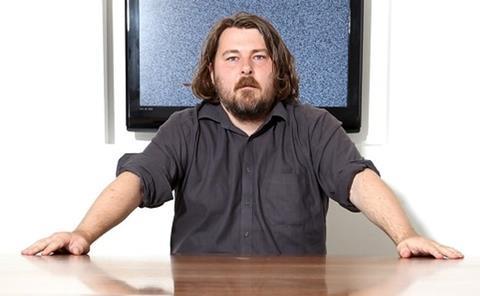 The ensemble cast of Ben Wheatley's action thriller Free Fire has been revealed following the start of principal photography this week.
Sharlto Copley, Brie Larson, Jack Reynor, Sam Riley, Noah Taylor, Enzo Cilenti and Babou Ceesay join Armie Hammer, Cillian Murphy and Michael Smiley in the cast.
Luke Evans and Olivia Wilde had previously been attached to the film but had to drop out over scheduling changes.
Andy Starke and Wheatley's Rook Films is producing the film set in Boston in the late 1970s.
According to a statement from the production: "Larson plays a woman who has brokered a meeting in a deserted warehouse between two Irishmen (Murphy and Smiley) and a gang (led by Hammer and Copley) who are selling them a stash of guns. But when shots are fired in the handover, a heart-stopping game of survival ensues."
The film is written by Wheatley and regular collaborator Amy Jump.
Film4 and the BFI back the film, StudioCanal have rights in the UK and Sony Pictures Worldwide Acquisitions (SPWA) have territories including Australia/New Zealand, Latin America, Scandinavia and Spain.
Protagonist Pictures are handling international sales. WME is co-representing the North American sale with Protagonist and Film4.
Wheatley recently completed shooting dystopian epic High-Rise starring Tom Hiddleston and Sienna Miller, the latest in a series of directing credits that include Sightseers, Kill List and A Field In England.
Speaking about the all-star cast, BFI Film Fund director Ben Roberts said: "It's testament to the way Ben makes his films and works with actors that he's attracted such a first-class international cast to strap on the squibs for Free Fire. And Scorsese for heaven's sake… We're very excited."