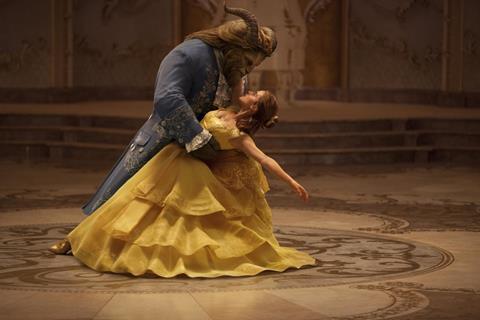 Japan's total box office decreased by 3% to $2.1bn (Y228.6bn) in 2017, compared to $2.2bn (Y235.5bn) the previous year, according to figures from the Motion Picture Producers Association of Japan (Eiren).
Hollywood films grossed a combined $945m (Y103bn), increasing their market share to 45%, compared to a 37% share in 2016. Beauty And The Beast was the top-grossing import, and the biggest film overall, with $114m (Y12.4bn).
Japanese film grossed a combined $1.15bn (Y125.5bn) for a market share of 55%, compared to a 63% share in 2016 when mega-hit animation Your Name was released.
Animated feature Detective Conan: The Crimson Love Letter was the biggest local release, grossing $63m (Y6.9bn), while manga adaptation Gintama was the highest-grossing live-action film with $35m (Y$3.8bn).
Disney had a strong year with four titles in the top ten imported releases – Beauty And The Beast, Pirates of the Caribbean: Dead Men Tell No Tales, Moana and Rogue One: A Star Wars Story.
Toho had seven films in the local top ten, including the latest installments in the Detective Conan, Doraemon, Pokemon and Yo-kai Watch animation franchises
The total number of theatrical releases stayed steady at 1,187, of which 594 were Japanese films and 593 imported titles. The number of cinema screens increased to 3,525, compared with 3,472 the previous year.