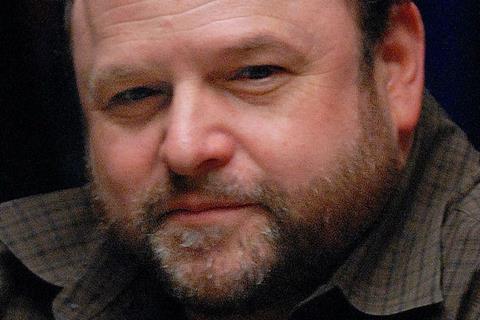 Jason Alexander comedy Faith Based produced by the people behind The Death Of Stalin is among five additions to the Motion Picture Exchange (MPX) sales roster on the eve of EFM.
MPX senior vice-president of sales and acquisitions Ryan Bury will be in Berlin leading sales efforts.
Vincent Macsiale directed the story about two slacker friends (Luke Barnett and Tanner Thomason) who set out to produce a faith-based film. Alexander plays a seedy executive in the film, which premiered at Santa Barbara International Film Festival last month and is produced by Lone Suspect (Fear, Inc) and Title Media (The Death Of Stalin).
Lance Reddick, David Koechner, Margaret Cho, Christoph Sanders and Chris Marquette also star.
MPX has also boarded global sales on the documentary, Stuntwomen: The Untold Hollywood Story directed by April Wright and narrated by Michelle Rodriguez. Stephanie Austin, Michael Gruskoff and Marion Rosenberg produce and Lynwood Spinks is executive producer.
The slate includes completed narratives Transference: Dark Mutants, a sci-fi mutant film directed by Matthew Ninaber; Italy-set romance About Us starring Ross McCall, Allison Miller and Allesandro Monstronardo; and horror film Killer Therapy starring genre veterans PJ Soles (Halloween), Adrienne King (Friday The 13th) and Thom Mathews (Return Of The Living Dead).
MPX recently struck a sales pact with Radiant Films International who will handle sales for MPX's theatrical slate including Big Gold Brick, Percy, and Aftermath.
"Winning feature film distributors around the world understand that a sustainable distribution business requires a balance between top-tier theatrical titles and high quality straight-to-service or home entertainment features." said MPX CEO James Andrew Felts. "At MPX we strive to service these needs with fresh content and a well-considered buying environment."