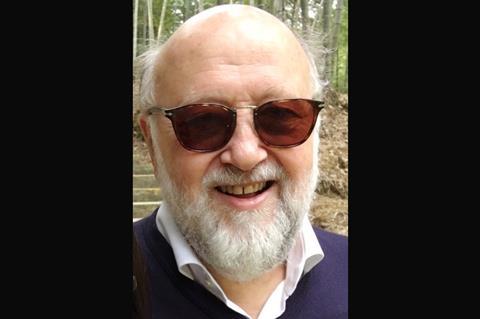 France-born, Hong Kong based producer Jean Louis Piel, who worked with international filmmakers including Wong Kar Wai, Wayne Wang, Nikita Mikhalkov, Zhang Yimou, Peter Greenaway and Jonathan Glazer, has died of cancer at the age of 69.
Piel's credits included Mikhalkov's Close To Eden, which won the Golden Lion at the Venice film festival in 1991 and was nominated for the best foreign-language Oscar, and the Russian director's Burnt By The Sun which won the Grand Prix at Cannes in 1994 and the foreign-language Oscar in 1995.
Piel also worked with Zhang on Shanghai Triad, which played in Competition at Cannes in 1995 and was nominated for a Golden Globe.
He also produced Glazer's Birth, starring Nicole Kidman, in 2004.
Born in Brittany, Piel studied chemistry at university in Zurich where he co-founded the French philosophical journal 'Dialectic' and ran the student cinema club. Through the latter he became friends with German director Volker Schlöndorff and discovered his passion for cinema.
Piel never worked as a chemical engineer and instead began his career making documentaries for the Georges Pompidou National Centre of Art and Culture in Paris, before going on to work for Gaumont and finally becoming an independent producer on films including Coline Serreau's Mama,There's A Man In Your Bed (Romauld Et Juliette).
Piel died on December 10. His producing partner Wang Wei said he was working on future film projects until his final moments.