PalmStar Media options rights to novels Doc, Epitaph: A Novel of the O.K. Corral.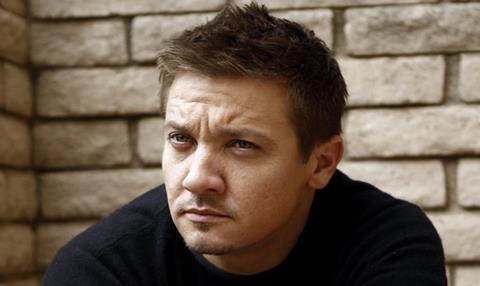 Jeremy Renner will star as the legendary gunfighter Doc Holliday for PalmStar Media.
Kevin Frakes, PalmStar Media CEO, announced the casting on Monday after he optioned rights to Mary Doria Russell novels Doc and Epitaph: A Novel of the O.K. Corral.
Frakes will produce alongside Renner and Don Handfield's The Combine.
Russell's novels chronicle the life of the gunslinger who lived in the second half of the 19th century and went from being a gentleman dentist in Reconstruction-era Atlanta to standing shoulder-to-shoulder with Wyatt Earp in the gunfight at the O.K. Corral.
"We are excited to re-introduce this classic American character to a whole new audience by chronicling Doc Holliday's incredible transformation from average Joe dentist to a man who Wyatt Earp called the 'nerviest, speediest, deadliest man with a six-gun [he] ever knew,'" Renner and Handfield said in a joint statement.
Frakes added: "Jeremy Renner as Doc Holliday… fucking awesome."
Philip G. Flores, The Combine's vice-president of development, and Kristoffer Winters, will also produce with Renner and Handfield, as will PalmStar's Buddy Patrick.
PalmStar Media's recent releases include the global hit Split, and the company is in production on The Catcher Was A Spy starring Paul Rudd, Paul Giamatti, Guy Pearce and Sienna Miller, among others.
The development slate featurs Paulo Coelho's bestseller The Alchemist with TriStar Pictures, and PalmStar will also produce The Starling with Keanu Reeves and Isla Fisher.
The Combine produced The Founder starring Michael Keaton and Kill The Messenger for Focus Features.
Renner Handfield recently wrapped production on the first season of Knightfall for A&E Studios and History Channel.