Speaking at Mumbai Film Festival, where he's receiving the Excellence In Cinema Award, director Jia Zhangke reveals plans for China's new arthouse circuit and details of his new company Fabula.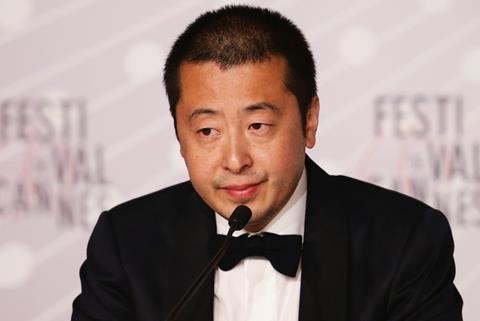 It's one of the ironies of China's booming theatrical market that award-winning and prestige films, from either Chinese auteurs or overseas directors, struggle to secure a theatrical release. Even when they do manage to reach screens, they are usually programmed in unfavourable time slots.
"Mountains May Depart had around 1.2 million admissions when it was released in cinemas, but more than ten million views online," says Jia Zhangke, referring to his last feature, which played in competition at Cannes in 2015.
"There's an audience out there but we have to figure out how to reach them. Previously the arthouse audience was just confined to the big cities, but it's now moving to smaller cities and provincial capitals."
Speaking to Screen at Mumbai Film Festival, where he was presented with the Excellence In Cinema Award, Jia explains how he and his fellow Chinese filmmakers have spent several years lobbying the government to improve market access for arthouse films. A few days before he flew to Mumbai, their efforts seemed to be paying off with news that China is establishing a new arthouse circuit, the National Arthouse Film Alliance, operated by China Film Archive and five other companies, including Jia's Fabula Entertainment.
Jia says the new alliance is considering setting up a committee, comprising filmmakers, critics, academics and historians, to discuss what their definition of arthouse will be. "For sure it will be films that are not typical Hollywood movies, but that doesn't mean we're ruling out English-language films," Jia explains.
The selected films will be curated into themes comprising both new and classic movies. They will be given platform theatrical releases, ensuring that every title is given a certain number of prime screening slots. Jia adds that issues surrounding China's quota restrictions – ie whether the films will be imported in addition to the current 34 revenue-sharing and 20-30 flat fee imports – have yet to be ironed out.
"From my personal point of view, the movies we select should be of high artistic value – they should be innovative in some way or express real human emotions," Jia adds. "The idea is that we'll support films that don't have any other kind of financial or promotional backing [in the China market] but we're meeting next month to finalise how we'll go about the selection of the films."
When asked if the current slowdown in China's box office prompted the Chinese authorities to take action, Jia said the government is more concerned about the quality of Chinese movies than ticket receipts. "They've realised that the creativity of these films has been decreasing and they believe art movies will supply innovative ideas that can also be adopted by mainstream films. They don't want the Chinese audience to lose respect for their own cinema."
Fabula
Jia is also hoping to bring some arthouse standards to mainstream filmmaking through his new production venture Fabula Entertainment. Based in Shanghai, the company's initial projects include an adaptation of Japanese author Higashino Keigo's sci-fi novel Paradox 13, a Ming Dynasty comedy and an adaptation of Chinese classic novel Journey To The West, the latter in collaboration with Shanghai Film Group.
Fabula also recently tied up with France's MK2 in a partnership that spans co-production, operating cinemas in China and developing VR content. For his next project as director, Jia is working with Hong Kong-based Media Asia Films on a martial arts movie. Meanwhile, his existing production company Xstream Pictures, which has branches in Beijing and Hong Kong, will continue to produce arthouse films.
And if all that isn't enough to keep him busy, Jia is also launching an online platform for short films and was recently appointed director of the Shanghai Vancouver Film School. "We're teaching film finance and investment, as right now very few investors [in China] have a background in the film industry. We also plan to introduce courses on programming and curation," Jia says.
In addition to receiving the Excellence In Cinema Award, presented to him on the opening night by Indian star Aamir Khan, Jia also gave a masterclass at Mumbai Film Festival, which was screening two of his films – A Touch of Sin and Unknown Pleasures.
One of Jia's best-known films, Platform (2000), includes a scene in which Bollywood classic Vagabond (Awaara) is playing in the background. Jia says he was inspired by the film, which was released in China in the 1970s, but confesses he hasn't seen many of India's 'new wave' films since Murali Nair's Throne Of Death won the Camera d'Or at Cannes in 1999.
"But there's a lot of possibilities for collaboration between China and India because a [co-production] treaty has been signed and communication is increasing," says Jia. "For now the treaty is only attracting commercial projects, but hopefully we'll eventually see independent producers and directors from both sides coming together to make films."