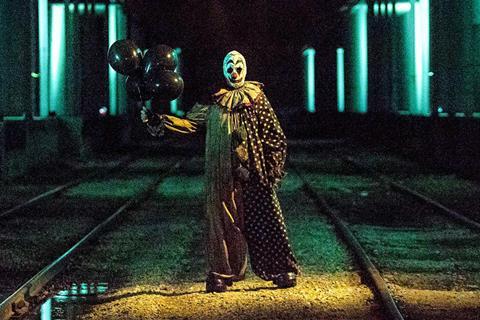 UK-based genre specialist Jinga Films has added five titles to its slate ahead of next week's virtual Cannes week (June 22-26).
They include Erik Bloomquist's black comedy horror Ten Minutes To Midnight, a US title about a punk rock DJ who is bitten by a vampire bat on the night of her final broadcast. Caroline Williams leads the cast alongside Nicole Kang, Nicholas Tucci, and Alice Kremelberg.
Bloomquist wrote the film with his brother Carson, with the pair producing with Adam Weppler for Mainframe Pictures.
Luciana Garraza and Eric Fleitas' post-apocalyptic thriller Scavenger stars Nayla Churruarin as an organ trafficker out for revenge on the cartel that murdered her family. The Argentinian film launched at the country's Mar del Plata festival in November last year.
Rony Patel's home invasion horror Chop Chop stars Atala Arce and Jake Taylor as a streetwise couple who become embroiled with a gang of hardened criminals after surviving an attack by a murdering psychopath. North American rights are represented by 79th & Broadway.
Adam Krause's Gags The Clown is based on the true-life incident of a man dressed as a clown who terrorised the city of Green Bay. Lauren Ashley Carter stars as a journalist who sets out to uncover his identity. Krause wrote the film with John Pata, with Pata producing with Sarah Sharp and Robert Patrick Stern for US company Head Trauma Productions.
Genre label Doppelganger released the film in the US in 2018.
Finally, Jinga has picked up Mark Savage's serial killer thriller Purgatory Road, starring Gary Cairns and Luke Albright as a psychotic priest and his brother on a crusade through the US bible belt to absolve sinners with their own brand of murder. Unearthed handled the US release in 2018, with Tiberius releasing in Germany last year.
Jinga is also launching a new classics label during Cannes, with titles including Jack Cardiff's 1974 film The Mutations; Anders Banke's 2006 vampire picture Frostbite; and Julian Richards' 2012 horror Shiver.