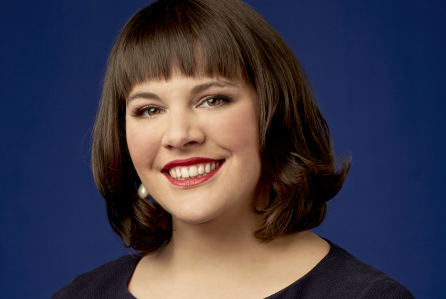 Former BBC drama chief Ben Stephenson has hired a senior vice president of TV to work with him at JJ Abrams' production company Bad Robot.
Rachel Rusch has joined the Westworld producer to work across its slate of projects in development and production, including forthcoming Hulu series Castle Rock and HBO's Lovecraft Country.
She will report to head of television Stephenson, who joined Bad Robot in 2015 after eight years as the BBC's drama controller.
Rusch most recently worked as vice president of event series for Fox, where she was responsible for shows including Shots Fired, Prison Break and The X Files as well as musicals including Grease: Live, A Christmas Story Live, The Rocky Horror Picture Show revival, and the upcoming Rent.
Prior to joining Fox she was director of development for Red Arrow's Fabrik Entertainment, where she oversaw Amazon drama Bosch, while previous credits include FX's The Americans and The Killing for AMC/Netflix.
Rusch said that Bad Robot is one of the "most imaginative" producers.
"I look forward to seeing just how far we can all go together in telling stories that spark the same kind of inspiration and excitement in our audiences that we feel in making it," she said.
Stephenson added: "We've got loads of big plans for the future, and Rachel's experience, taste and relationships with writers are second to none."
This story originally appeared in Screen's sister publication Broadcast.