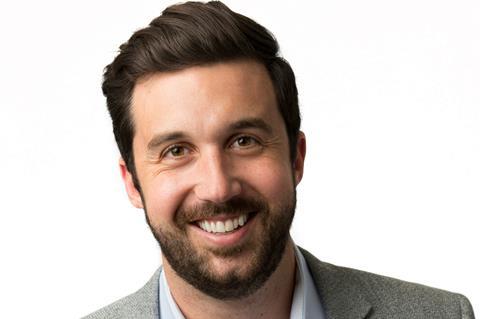 Millennium Media has named J.J. Nugent vice-president, sales and distribution as the executive prepares to represent the company's slate at Mipcom this week.
Nugent will launch talks with buyers on Millennium's upcoming comedy action thriller The Hitman's Wife's Bodyguard, which is in post and stars Ryan Reynolds, Samuel L. Jackson, Salma Hayek, Morgan Freeman, and Antonio Banderas.
The slate includes action thriller Jolt starring Kate Beckinsale, Jai Courtney Stanley Tucci, and Bobby Cannavale, and the drama Tesla starring Ethan Hawke, which chronicles inventor Nikola Tesla's rivalry with Thomas Edison, his relationship with Anne Morgan, and his development of the modern AC current electrical supply system.
Nugent recently served as director of international sales and distribution at AMBI Group, where he worked on films including Arctic Dogs, To The Bone, and In Dubious Battle. Prior to AMBI, he worked for producer and Voltage Pictures CEO, Nicolas Chartier.
"Both Jeffrey [Greenstein, Millennium Media president] and I are very excited to have JJ fill this position," said co-president Jonathan Yunger. "Until now he has proven to be nothing short of an asset for this company. We look forward to continuing to work closely with him. We can't think of anyone better for this job."
"I am extremely excited and honoured to be a part of a company which has been such a big staple in the independent film business for the last 20 years," said Nugent. "I look forward to continue working with Jeffrey and Jonathan to bring new ideas and business opportunities to Millennium."
Millennium Media's recent theatrical releases Angel Has Fallen starring Gerard Butler, Morgan Freeman and Piper Parabo, and Rambo: Last Blood with Sylvester Stallone, have grossed $186m and $95m worldwide, respectively.