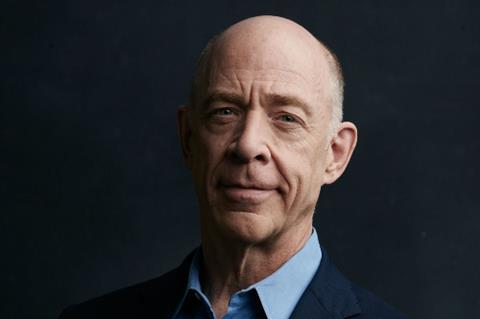 J.K. Simmons has joined the voice cast of the animation Seal Team, which Cinema Management Group (CMG) will continue to offer to worldwide buyers Toronto.
Simmons, who won the best supporting actor Oscar in 2015 for Whiplash, joins previously announced Jessie T. Usher (Independence Day: Resurgence) and Sharlto Copley (District 9).
British musician Seal and John Kani, who voices Rafiki in global smash The Lion King, have also joined the feature from South African studio Triggerfish Animation (Adventures In Zambezia, Khumba), which is currently in production under the direction of Greig Cameron (Supa Strikes series).
Seal Team tells the story of an orphan seal who spends his days off the coast of South Africa eluding great whites until he decides to assemble a scratch team of like-minded seals to turn the tables on the sharks. Cameron co-wrote the screenplay with Brian and Jason Cleveland, and Wayne Thornley.
Simmons will play the seal team's grouchy, military-trained veteran, Claggart. Usher is cast as the hero, Quinn, while Copley plays the master of inventions, Switch. Patrick Warburton (Ted, Family Guy) plays the vain Geraldo, and Kristen Schaal (Toy Story 4, The Last Man On Earth) is the fast and funny Beth.
South Africa's Industrial Development Corporation, the Department of Trade and Industry and CMG are financing the project. CMG handled worldwide sales on Adventures In Zambezia and Khumba.
Triggerfish is also in production on Mama K's Team 4, Netflix's first animated original series from Africa, which came out of the 2015 pan-African talent search, The Triggerfish Story Lab. The studio is also finishing animation on children's adaptation The Snail And The Whale.