Festival devoted to cinema of the Mediterranean basin unfolded in French city of Montpellier Oct 21-29.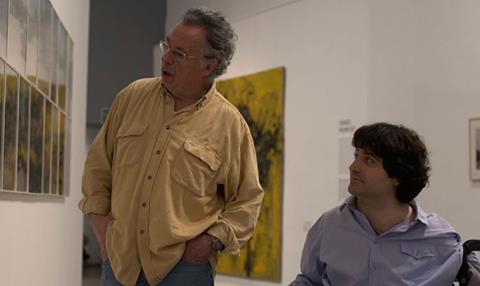 Spanish director Jo Sol's Living And Other Fictions has won the top prize at the CineMed film festival, devoted to cinema hailing from the Mediterranean basin.
The drama revolves around the friendship between fragile former psychiatric patient Pepe and disabled activist Antonio, who tries to help the former build a life outside the walls of an institution.
The jury - led by actress Laetitia Casta – described the film as a "human experience" which broke taboos and praised it for the way in which it built the two central characters on the big screen "without judgement or morals" coming into play.
French director Fabrice Benchaouche's feel-good picture Timgad -about the efforts of a junior soccer team from a small Algerian village to get to a major tournament in France - won the Audience Award.
The Best Documentary award went to Tunisian film-maker Kaouther Ben Hania's Zaineb Hates The Snow about a young girl coming to terms with a move from her native Tunisia to Canada shortly after her father's sudden death in an accident.
Mohamed Ouzine's Samir In The Dust, about a young Algerian fuel smuggler operating on the border with Morocco, was given a special mention.
The 38th edition of the Cinemed took place on Oct 21-29 in the southern French city of Montpellier.