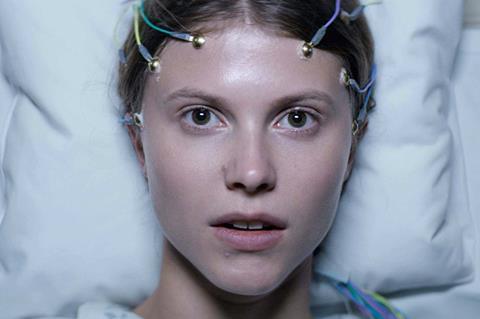 Norwegian director Joachim Trier, producer Thomas Robsahm and screenwriter Eskil Vogt are starting a new production company within Oslo-based Film Farms' new corporate group.
The new production company, as yet untitled, will produce Trier's future films, ending his three-film run with Motlys (where Robsahm was a producer).
It marks an amicable end to their work at Motlys, most recently with Thelma (pictured). With Trier considering several projects in both English and Norwegian as his next film, Robsahm said the time was right to set up their own shop. "We thought this was the best way to move forward," he told Screen.
Trier could shoot his next film in 2019.
Vogt, whose directing credits include 2014's Blind, will continue to work on his own directorial projects as well as writing with Trier.
Trier, Robsahm and Vogt will all have a stake in the new company, which will be majority owned by Film Farms.
The company will be the new home for Joachim Trier's future projects ending a three-film run at Motlys. Trier is currently developing both English language and Norwegian language projects with screenwriter Eskil Vogt, who will also be part owner of the company.
In addition to working with Trier, Robsahm has also produced films for Margreth Olin, Solveig Melkeraaen, Jannicke Systad Jacobsen, Emil Trier and more. He ran Speranza Film from 1995 until 2009, when he joined the Norwegian Film Institute as Commissioning Editor. Since 2013, he has been with Motlys.
Film Farms has produced Valley of Shadows and Letter To The King as well as co-producing Rams.
Trier's credits include Reprise, Oslo, August 31st, Louder than Bombs and Thelma.