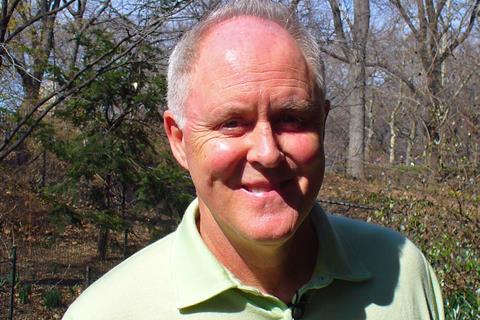 Projects featuring John Lithgow, Ontario filmmaker Karen Shaw, and Damon D'Oliveira, who produced Toronto International Film Festival (TIFF) selection The Grizzlies, are among new works at the two-day OMDC International Financing Forum (iff) in Toronto next month.
The 13th edition of the Ontario Media Development Corporation's iff will run from September 9-10 in association with TIFF and will present panel discussions, one-on-one meetings and other networking opportunities for producers, financiers, distributors and sales agents.
Organisers anticipate attendees will schedule more than 750 meetings. First-time company attendees include SingularDTV, Great Point Media, Topic Studios / First Look Media, and Valparaiso Pictures.
Selected iff 2018 international projects include Lithgow attached to star in road The Last Rifleman from Northern Ireland producer Katy Jackson, which Terry Loane will direct; as well as UK producer Ivan MacTaggart's sci-fi script Android.
Among the Canadian entries are: Ontario producers Paul Barkin and Tara Woodbury with the female-driven sci-fi Night Raiders, a take on the Canadian indigenous residential school system and their effects on society. Cree/Métis filmmaker and advocate Danis Goulet will direct; Ontario producer Karen Shaw of Diatribe Pictures with Quarterlife Crisis Productions and her Margaret Atwood adaptation The Edible Woman, a 1960s-set drama about feminism, identity, and consumerism.
Ontario-based producer Damon D'Oliveira (The Grizzlies) and producer-director Clement Virgo arrive with Montreal-set psychological thriller Isobel, about food contamination, with an unannounced black-led cast.
OMDC's iff is produced by Jan Nathanson and co-produced by Larisa Gutmanis.