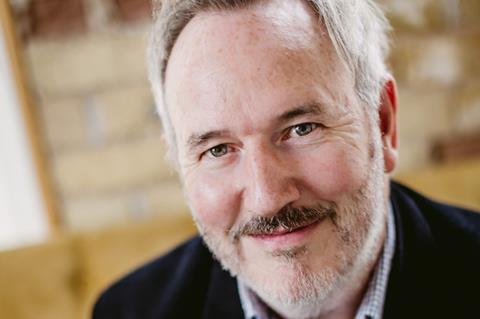 John Young has been elected chair of Academy of Canadian Cinema & Television after Prospero Pictures president Martin Katz announced he was stepping down.
The CEO of Boat Rocker Media is a former Academy vice-chair and will now serve as the chair of the board of directors, with Anne Marie La Traverse, producer at Pink Sky Entertainment, taking on the role of vice-chair.
Katz served as board chair since 2011 and assumes the position of immediate past chair while continuing to serve on the board of directors.
The Academy also announced the election to the board of former vice-president of development at Toronto International Film Festival, Maxine Bailey, and vice-president and deputy general counsel for Cineplex, Thomas Santram, who was also elected secretary. Both were elected to serve three-year terms.
"The Board of the Canadian Academy represents a wide spectrum of prominent leaders who have had a profound impact on the Canadian screen industries, and I could not be more pleased to take the helm of this important organization at such a pivotal and transformative point in our Canadian media landscape," said Young. "I look forward to continuing the exceptional growth the Academy has achieved under the guidance of Marty Katz, and thank him for his incredible leadership and relentless drive to support Canadian talent."
"This is the perfect time for me to step down," said Katz. "After nearly a decade as Chair, I believe the Canadian Academy has achieved an enviable level of stable funding and sustained growth. The Board and our membership are more representative and younger than ever before, and we have expanded our reach to include new media and music video creators since the launch of the Canadian Screen Awards and Canadian Screen Week. I am particularly proud of the many new programs we have introduced, and as Immediate Past Chair I look forward to assisting John and Anne Marie as they steer and grow the Academy in the coming years."