IMR International will introduce dark comedy to Cannes buyers.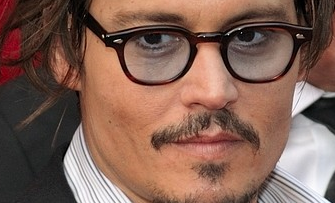 Johnny Depp has signed on to star in the dark comedy King Of The Jungle that Glenn Ficarra and John Requa will direct based on a true-life story from Wired magazine.
Scott Alexander and Larry Karaszewski adapted the screenplay from Joshua Davis's article entitled 'John McAfee's Last Stand.
The story centres on the eponymous rogue tech magnate who cashed in his fortune and moved to the jungle in Belize where he established a compound of guns, sex and madness reminiscent of the character Kurtz from Joseph Conrad's novel Heart Of Darkness.
When the interviewer goes to meet McAfee he encounters paranoia, blurry reality, and murder.
IMR International will introduce international buyers in Cannes to the project from Condé Nast Entertainment, Zaftig Films, MadRiver Pictures, and Epic Entertainment. CAA represents US rights.
Condé Nast's Dawn Ostroff and Jeremy Steckler produce alongside Zaftig's Charlie Gogolak, Ficarra and Requa, and Epic's Joshua Davis.
MadRiver's Marc Butan and Epic's Joshuah Bearman will serve as executive producers.
Depp will be seen later this month in Disney's Pirates of the Caribbean: Dead Men Tell No Tales.
IMR's Cannes line-up includes: The Sisters Brothers from Jacques Audiard starring Jake Gyllenhaal and Joaquin Phoenix; Freak Shift directed by Ben Wheatley starring Alicia Vikander; and Dumplin' directed by Anne Fletcher and starring Jennifer Aniston.