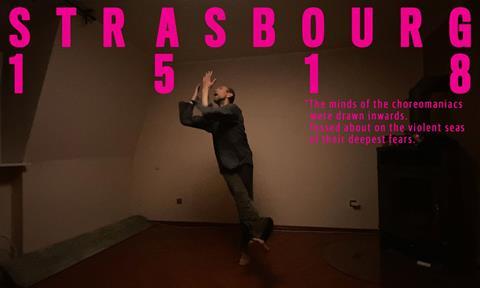 The first details have emerged of Jonathan Glazer's latest short film, which is to receive its world premiere on the BBC in the UK later this month.
Strasbourg 1518 is a short devised and directed by Glazer, the filmmaker behind Under The Skin, Birth and Sexy Beast, and is produced by Academy Films for BBC Films and BBC Arts.
It will debut on BBC Two on July 20 at 10pm (BST) and is part of BBC Arts Culture in Quarantine, an initiative to bring the arts into homes at a time of nationwide lockdown due to the Covid-19 pandemic.
Details of the project, co-commissioned by Artangel and dance company Sadler's Wells, are being kept largely under wraps. But an announcement revealed it was inspired by "a powerful involuntary mania which took hold of citizens in the city of Strasbourg just over 500 years ago".
The film is being made as a "collaboration in isolation with some of the greatest dancers working today," although names have yet to be revealed.
Mica Levi, who also worked on Glazer's Under The Skin, provides the original score.
The BBC launched a surprise short from Glazer last October. The Fall debuted on BBC Two, streaming platform BBC iPlayer and a number of UK independent cinemas.