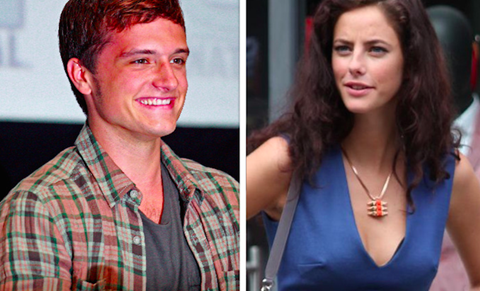 Producer Mark Gordon, riding high on strong reviews and talk of awards potentital for recent Toronto premiere Molly's Game, announced on Monday that Josh Hutcherson, Kaya Scodelario, Olivia Munn and Helen Hunt will star for The Mark Gordon Company in Die In A Gunfight.
Principal photography on the action romance described as a modern-day take on Romeo And Juliet is scheduled to begin next month in Boston. Scodelario (pictured) and Hutcherson play star-crossed lovers who try to break free from the shackles of their feuding corporate clans. CAA represents North American rights.
Collin Schiffli will direct and earned acclaim with his SXSW grand jury prize winner Animals. Andrew Barrer and Gabriel Ferrari, the writers of Marvel's upcoming Ant-Man And The Wasp, wrote the screenplay.
Tom Butterfield, Mark Gordon and Allyson Seeger of Sunday Night serve as producers, with Sara Smith of Mark Gordon Company on board as an executive producer.
"We are delighted to assemble a top-tier cast and creative team to bring this vibrant and passionate film to life," Gordon said. "Showcasing exhilarating action and timeless emotional themes, Die In A Gunfight will surely resonate with audiences around the world."
Gordon's pipeline includes The Nutcracker And The Four Realms from Lasse Hallström starring Keira Knightley, Morgan Freeman, Mackenzie Foy, and Misty Copeland; recent Toronto premiere Molly's Game from Aaron Sorkin with Jessica Chastain and Idris Elba; and Murder On The Orient Express directed by Kenneth Branagh, who joins an all-star cast on screen.
In the world of television, the company is in production on Ray Donovan for Showtime, Grey's Anatomy for ABC, Criminal Minds for CBS, and Quantico for ABC.