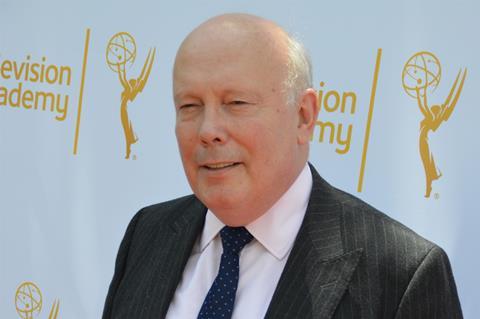 Julian Fellowes' long-in-the-works drama series The Gilded Age, originally set for the NBC broadcast network, has landed at HBO, with the premium cable network giving the project a 10-episode production commitment.
Sometimes described as a prequel to Fellowes' global hit Downton Abbey and ordered by NBC nearly 18 months ago, the series is now set to be co-produced by HBO with NBC sister studio Universal Television, with Downton Abbey producer and Carnival Films executive chairman Gareth Neame serving as executive producer. Michael Engler, director of many Downton Abbey episodes as well as Carnival's upcoming feature version, will direct and act as executive producer.
Set during North America's late 19th century Gilded Age, the new series will follow Marian Brook, the orphaned daughter of a Southern general, who moves into the home of her rigidly conventional aunts in New York City. Accompanied by an African-American woman masquerading as her maid, Marian gets caught up in the lives of her rich neighbours.
HBO Programming president Casey Bloys commented: "Given the opulent scope and scale of this richly textured character drama, HBO is the perfect home for The Gilded Age. We're all huge fans of Julian and I know I speak for Bob Greenblatt [newly appointed chairman of HBO parent WarnerMedia's entertainment and direct-to-consumer operations] – who was involved in the development of this series while at Universal Television – when I say we're thrilled to bring his undeniable genius to our viewers."
Fellowes added: "I feel very privileged to be making The Gilded Age with HBO and Universal Television. It has been a dream of mine for some time, as I am fascinated by this brutal and intensely glamorous period of America's history. It will be about ambition, of course, and envy and hatred and, perhaps most of all, about love. I hope people will enjoy the series. I know I will enjoy making it."
Neame said: "I'm thrilled that HBO and Universal Television will be bringing The Gilded Age to life. This is a compelling part of the American story and has remarkable parallels with the world we live in as these people set many of the wheels in motion that drive us today."