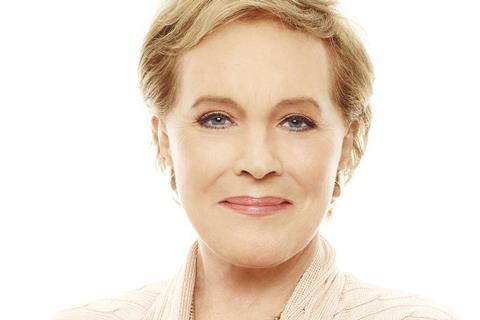 Julie Andrews has joined The King's Daughter as narrator as Arclight Films introduces the Louis XIV fantasy drama to buyers heading into the virtual Cannes market later this month.
Pierce Brosnan stars as the Sun King alongside Kaya Scodelario from Skins and the Pirates Of The Caribbean franchise.
The film, previously known as The Moon And The Sun, imagines a quest for immortality by the megalomaniacal king – whose reign spanned the 17th and 18th centuries – as he captures and steals a mermaid's life force.
Matters are further complicated when the king's illegitimate daughter discovers the mythological creature.
The feature has never been released and was set to open via Paramount in 2015, when Good Universe handled international sales. Neither company is involved any longer.
Andrews, renowned for iconic roles in The Sound Of Music, Mary Poppins, Victor Victoria, The Princess Diaries and 10, has in recent years focused on voice work, most notably for the Shrek and Despicable Me franchises.
Arclight represents worldwide sales excluding China after Arclight Films' Ying Ye brought the project into the company.
Sean McNamara directed from a screenplay adapted by Barry Berman and James Schamus from the 1997 novel The Moon And The Sun by Vonda N. McIntyre.
"The world needs epic adventure stories to stir our hearts and minds, so we are thrilled to handle worldwide sales on The King's Daughter," said Arclight head Gary Hamilton. "We have listened to our buyers and they are looking for completed quality films to fill their pipelines for when the industry is back on its feet and this gorgeous film has all the ingredients you need for success; a wildly popular novel, brilliant performances by the inimitable Pierce Brosnan and Kaya Scodelario and now wonderfully narrated by the incomparable Julie Andrews."
Arclight Films' slate of available titles includes the comedy Butter, female-driven action film Tomiris, thriller Let It Snow, Twist starring Michael Caine, and Here Are the Young Men starring Travis Fimmel, Dean-Charles Chapman, Finn Cole, and Anya Taylor-Joy, sci-fi Heavens: The Boy And His Robot, Sundance sci-fi thriller Possessor starring Andrea Riseborough, and prison break drama Escape From Pretoria with Daniel Radcliffe.