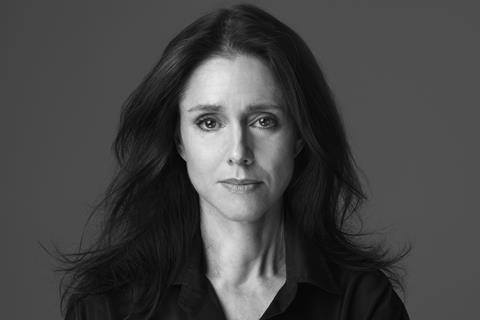 US director Julie Taymor is to preside over the international competition jury of Tokyo International Film Festival, which has also announced plans to revive the Kurosawa Akira Award and host tribute screenings to Taiwan's Tsai Ming-liang and late Japanese director Shinji Aoyama.
The festival has unveiled highlights of its 35th edition, which will run October 24 to November 2, ahead of the announcement of its full line up on September 21.
Taymor is known for directing features such as Frida, Titus, Across The Universe and The Glorias as well as the hit stage adaptation of The Lion King. The filmmaker has a strong connection with Japan, having studied Ningyo Joruri traditional puppet theatre in the country as a student. She will help judge the 15 films selected for the international competition alongside four jury members, which have yet to be announced.
The festival also revealed the return of the Kurosawa Akira Award, which will be presented to a filmmaker "who is making extraordinary contributions to world cinema and is expected to help define the film industry's future".
The award has not been handed out since 2008, when China's Chen Kaige and Russia's Nikita Mikhalkov received the honour. It was first awarded in 2004 to Steven Spielberg and Japan's Yoji Yamada, of which the latter sits on the nomination committee to decide this year's recipient.
In conjunction with the award, Tokyo will also screen classics that Kurosawa was known to admire, such as Werner Herzog's Fitzcarraldo and Víctor Erice's The Spirit of the Beehive, under the banner Akira Kurosawa's Favourite Films.
Tributes
In addition, TIFF will collaborate with former rival festival Tokyo Filmex to co-host special screenings of work by Taiwan's Tsai Ming-liang, celebrating 30th anniversary of his directorial debut Rebels Of The Neon God, which won the Tokyo Bronze Prize in 1992.
TIFF will screen Rebels Of The Neon God, 2003's Goodbye Dragon Inn and several short films that have not yet been shown in Japan. Tokyo Filmex will screen The Wayward Cloud and Visage among others. It marks the first co-organised programme between the two festivals.
TIFF will also pay tribute to Japanese director Shinji Aoyama, who died in March aged 57 after a battle with cancer. The festival will screen Eureka, which won two prizes when it played in Competition at Cannes in 2000, and Eli, Eli, Lema Sabachthani?, which screened in Un Certain Regard at Cannes in 2005.
They will be included in the Nippon Cinema Now section, which was established last year to screen Japanese films that TIFF deems important to introduce to international audiences. Aoyama served as a TIFF competition jury member last year.
Animation and Classics
The festival also revealed that the theme of this year's Japanese Animation section is "Creating a World from Scratch" and will feature three recent Japanese animation works: Hiroyasu Ishida's Drifting Home; Tomohisa Taguchi's The Tunnel To Summer, The Exit Of Goodbyes; and Tomoyuki Kurokawa's Break Of Dawn. An additional retrospective section will show four films to highlight how animation has depicted Tokyo.
TIFF and the National Film Archive of Japan will also co-host special screenings to mark the work of the Directors Company, founded in 1982 by Hasegawa Kazuhiko and other filmmakers, which produced original titles for 11 years. The festival will screen digitally remastered versions of four of the group's best-known films: Typhoon Club and Luminous Woman, both by Shinji Somai; Banmei Takahashi's Door; and Kiyoshi Kurosawa's The Guard From Underground in the Japanese Classics section.
As previously announced, Takahisa Zeze's Japanese prisoner of war drama Fragments Of The Last Will is set to world premiere as TIFF's opening film and will close with Oliver Hermanus's UK drama Living, starring Bill Nighy.