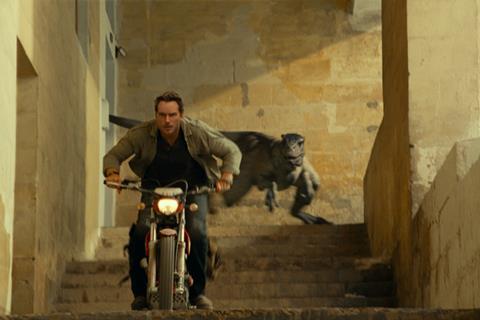 JUNE 13 UPDATE: Jurassic World: Dominion stomped over the North American box office at the weekend, delivering a confirmed $145m in the highest pandemic era Friday through Sunday debut by a non-superhero film.
Active in 4,696 cinemas the final entry in the World trilogy from Universal Pictures and Amblin Entertainment defied poor reviews as it pushed the global tally to $392.4m including $247.4m from the international arena.
The 29-year Jurassic franchise has amassed more than $1.8bn in North America alone. The record-holder remains Jurassic World on a $208.8m opening in June 2015, followed by Jurassic World: Fallen Kingdom on $148m in June 2018. Numbers are not adjusted for inflation.
Imax contributed $12.3m to the total gross marking the fourth best North American debut for a Universal film on the large screen format. Colin Trevorrow directed Dominion, which stars Chris Pratt, Brice Dallas Howard and original cast Sam Neill, Laura Dern and Jeff Goldblum.
Dominion finished as the clear number one in North America ahead of Paramount/Skydance's Top Gun: Maverick in second place as that film's estimated $50m third weekend haul provided an encouraging sign that audiences are willing to turn out and support more than one blockbuster in the same weekend.
Maverick stands at $393.3m and ranks one place above Disney/Marvel Studios' Doctor Strange In The Multiverse Of Madness in third on $4.9m for $397.8m after six weekends. The entire weekend session delivered more than $200m – only the third time this has happened during Covid times.