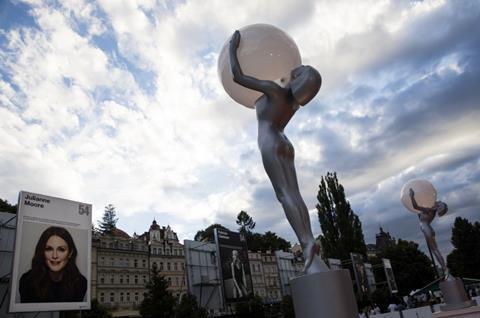 This year's Karlovy Vary International Film Festival (KVIFF) came close to going ahead before organisers took the decision to cancel the 55th edition as a result of the Covid-19 pandemic.
"We were preparing to run the festival without any international guests and keep it local," said Kryštof Mucha, executive director of KVIFF. "The plan was to postpone by a month and host it in August so we were working 15-hour days, weighing up what was best to do and speaking regularly with the government."
But it was a conversation with the Czech Republic's health and culture ministers that sealed the festival's fate. "They could not guarantee they'd be able to let people go into cinemas or – if they did – it would be a very limited amount. That made our decision."
It means the annual festival in the Czech spa town will not run for the first time since 1993. Last year, the event hosted nearly 500 screenings and drew more than 12,500 visitors.
But the festival team are determined to celebrate film in spite of the challenges and are now building a selection of 18 films that will screen at theatres around the country under the banner KVIFF At Your Cinema. The festival has also joined the YouTube project We Are One: A Global Film Festival.
Set to run July 3-11 – the dates set aside for the 55th edition – the plan is to take the atmosphere of the festival nationwide and revive the communal experience, albeit on a limited scale.
Karel Och, who has been KVIFF artistic director since 2011, said: "Our mission has always been to create unforgettable moments through films. If people cannot come to Karlovy Vary, we're going to bring it to cinemas across the country.
"We're underlining the fact that it's in the cinemas. It may be a limited number of people but there will be an element of people sharing an experience in the cinema, which is something we couldn't just leave unexplored.
"We understand the necessity of online events, especially for the industry which is something we will be doing as well, but an online version of the festival is not in our DNA and anything that didn't have that element would be going against what we stand for."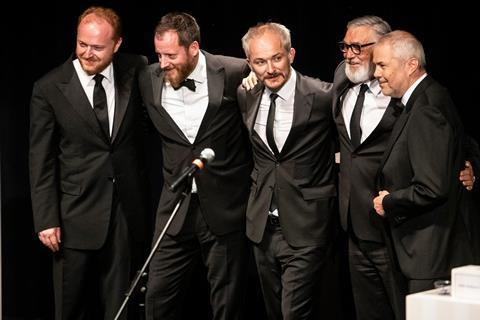 Bringing audiences back into cinemas
Following a month-long nationwide lockdown, the Czech government announced plans for a phased re-opening of businesses and services from April 20. Cinemas were initially scheduled to re-open on June 8 but now look set to unlock their doors on May 11, with a cap of 100 audience members for screens.
Speaking to Screen from the KVIFF offices, Mucha and Och said they were planning a black-tie opening night from the Thermal Hotel – the festival's iconic equivalent of the Grand Palais – and planned to broadcast that limited gathering of the festival team to participating cinemas across the country.
"We plan to include introductions of the film by Karel and the other programmers," said Mucha. "We are also hoping to use technology to bring Q&As with directors into cinemas and bring as much of the atmosphere of Karlovy Vary into this project."
Och added: "We are thinking filmmakers will appreciate the chance to speak with audiences over Skype because their films, from Berlin for example, became stuck after that festival and couldn't travel. I know these directors would love to hear the opinion of the people. The idea is to help the films from the current season, which are looking for ways to be seen."
The festival will take its Eastern Promises industry strand online, which will run from July 6-8, including presentations of selected projects from Central and Eastern Europe, the Balkans, the former Soviet Union, the Middle East and North Africa.
"We feel it is important to present works in progress, docs in progress and more to professionals online," said Mucha of keeping projects alive during a time of quarantine on a global level. "The industry already knows how to use these tools and are online 90% of the time so it makes sense."
Speaking to wider industry issues, such as uncertainty over the Cannes Film Festival, Och said: "It's clear this year that even the biggest festivals, if they happen, will be more or less local. Everyone is taking care of its own audience as are we.
"We had invited movies, some of which offered premieres, but we cannot give them what we promised so will let them free to look around and make a decision.
"But there are so many beautiful films out there that we really want to support and that are searching for support by Karlovy Vary. To them we say, we are here for you."