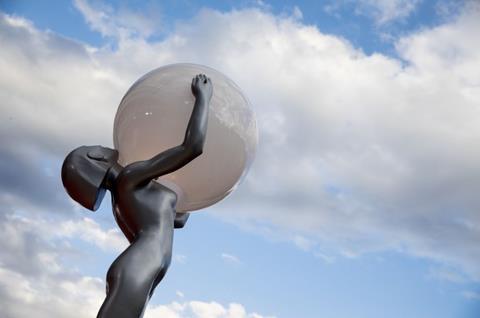 The Karlovy Vary International Film Festival (KVIFF) has pushed its dates from July to mid-August 2021 in a bid to stage a physical event.
The 55th edition of the festival was set to be hosted in the Czech spa town from July 2-10, but with the Czech Republic still working to limit the spread of Covid-19, organisers have moved the dates by seven weeks and now hope to stage the event from August 20-28.
A statement from the festival said the move offered the best chance of hosting the event closer to the format seen prior to the pandemic.
"Our decision to take this step was made after consulting with experts and upon a careful consideration of the current situation," said KVIFF executive director Krystof Mucha. "We hope that the coming months will see a significant increase in vaccinations, thanks to which the pandemic will be brought under control, thus allowing us to hold the Karlovy Vary festival in a form that will be maximally safe for guests and visitors."
KVIFF artistic director Karel Och added that the move would not influence future editions and that next year's festival would return to its usual slot, running July 1-9, 2022.
There had been question marks over whether KVIFF would go ahead in early July after the Cannes Film Festival moved its date to July 6-17, meaning there would be an overlap between the two.
But despite the crossover, Mucha and Och insisted they would only shift the dates of its 55th edition if it were to the benefit of its audience. "Should there be a notable difference between early July and second half of August, regarding the allowed seat occupancy in the cinemas, we will seriously consider postponing," they told Screen in a joint statement in January.
Last year was the first since 1993 that the festival did not take place in the Czech spa town, after cancelling its usual July edition as a result of the pandemic.
KVIFF had planned a special four-day physical event in November, titled Karlovy Vary IFF 54 ½, but was also forced to cancel that event following a second spike in Covid-19 cases across the Czech Republic.
In 2019, KVIFF hosted nearly 500 screenings and drew more than 12,500 visitors.