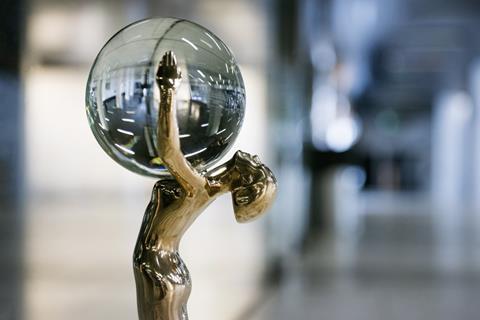 The Karlovy Vary International Film Festival (KVIFF) has unveiled more details about its four-day physical event running November 18-21.
The festival cancelled its usual July edition this year because of the Covid-19 pandemic.
The event at the Czech spa town, dubbed Karlovy Vary IFF 54 ½, will feature roughly 30 titles, including films that premiered at Sundance, Berlin and Venice, or received the Cannes Label. There are no competitive sections this year.
The first title announced is the premiere of the digital restored version of Karel Kachyna´s 1966 classic war thriller Carriage To Vienna. The full line-up will be announced on October 19.
Screenings will be held at the Grand and Small Halls of the Thermal Hotel, at the Karlovy Vary Theatre, and the Čas Cinema, and will be subject to additional safety measures.
The festival's international industry strand, KVIFF Eastern Promises, took place online this July. The festival added: "With expected travel restrictions, Karlovy Vary IFF 54 ½ edition will instead focus more locally on the challenging situation faced by theaters and exhibitors in the Czech Republic."