EXCLUSIVE: The film and TV veteran heads to the EFM with his new worldwide sales and distribution venture, kicking off with two projects.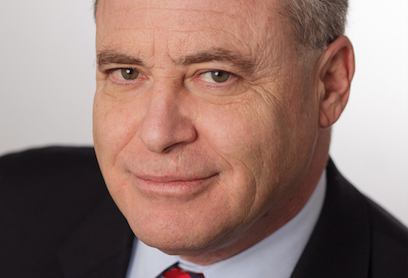 First up on the Bob's Your Uncle slate is Being Charlie directed by Rob Reiner, about the troubled son of an actor-turned-politician forced to take control of his life. Nick Reiner and Matt Elisofon wrote the screenplay.
Nick Robinson from Sony release The 5th Wave stars with Morgan Saylor, Devon Bostick, Cary Elwes and Common.
The film from Castle Rock Entertainment and Jorva Entertainment Productions was made in association with Defiant Pictures and premiered in Toronto last autumn. Reiner produced with Johnson Chan, Stephanie Rennie and Simon Goldberg.
DuBow has scheduled market screenings in Berlin on February 12 and 16.
John Jarratt makes his directorial debut and stars in Stalkher, about a home invader who chooses the wrong property.
The Ozpix Entertainment Production is produced by Craig A. Kocincki, Kristijana Maric and John Jarratt. Pinnacle Films hold Australian rights to the thriller, set to screen at the EFM on February 12.
"I always believe there is an opening in the international marketplace for intelligent movies with compelling stories and name casts," said DuBow, who recently served as evp at Lightning Entertainment.
His posts include evp of worldwide distribution at First Look Studios, where he handled The Breed, Smiley Face, An American Crime and A Guide to Recognizing Your Saints.
Prior to First Look Studios, DuBow was president and CEO of Modern Entertainment and he has also held executive positions with MGM/UA in syndication, served as head of US cable sales at the Walt Disney Company in syndication, and worked in international film and TV programme sales for Pandora Films.