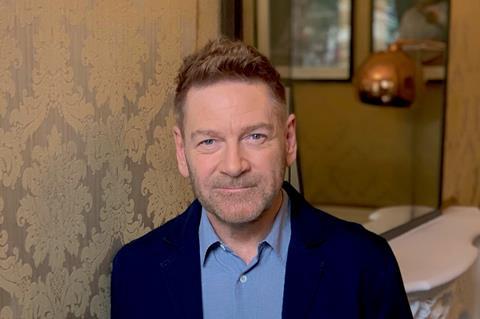 The 21st Belfast Film Festival (November 4-13) is to open with the Irish premiere of Kenneth Branagh's Belfast, taking place on November 4 at ICC Belfast, Waterfront Hall.
Belfast is a family drama about a young boy growing up in the late 1960s in Northern Ireland and stars Caitriona Balfe, Jamie Dornan, Judi Dench, Ciaran Hinds and Jude Hill. It won this year's Toronto International Film Festival audience award and is produced by Branagh, Laura Berwick, Becca Kovacik and Tamar Thomas, with backing from Northern Ireland Screen.
The film is set for release on February 25 2022 in the UK and Ireland. Focus Features is distributing the film in the US while Universal Pictures International will release internationally.
"It was always my hope that we might be invited to bring Belfast home," said Branagh, who will introduce the film at the festival. "To be included as a part of the Belfast Film Festival is a great honour for us."
'Bringing It All Back Home' is the theme of this year's festival, which will also host the Irish premiere of filmmaker Alison Millar's documentary Lyra, about the life of murdered journalist Lyra McKee, and the debut of Irish-language feature Doineann (Storm) directed by Damian McCann and starring Bríd Brennan.