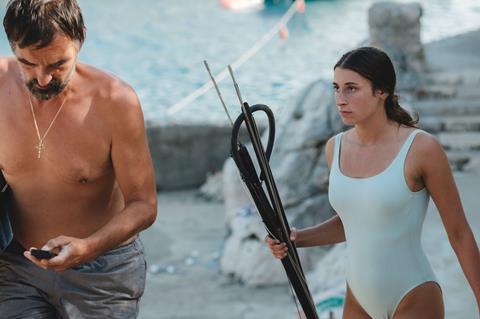 Kino Lorber has acquired all North American rights from The Match Factory to Antoneta Alamat Kusijanović's debut feature Murina, winner of last year's Camera d'Or prize for best first feature in Cannes.
Martin Scorsese served as executive producer on the upcoming opening night selection of the First Look Festival at New York's Museum of the Moving Image.
The sexually charged coming-of-age takes place in the coastal regional of Croatia where, amid clashes with her oppressive father and impassive mother, restless Julija seeks liberation from her family's isolated existence. A visit from an old family friend creates overlapping waves of greed, jealousy, desire, and rage.
Kino Lorber SVP Wendy Lidell brokered the North American deal with Thania Dimitrakopoulou of The Match Factory.
"It's no wonder Murina took home the Camera d'Or at Cannes, as it's rare to see such confident directing in a first feature," said Lidell. "Kusijanović infuses this seaside coming-of-age tale with a powerful undercurrent of awakening sexuality, mounting tension, and a wave of feminist fury aimed squarely at the shackling influence of a sexist society."
"It is a privilege to be part of the Kino Lorber family," added Kusijanović. "They cultivate many important filmmakers and keep their work available to audiences and always relevant. Their catalogue is a great place for Murina."