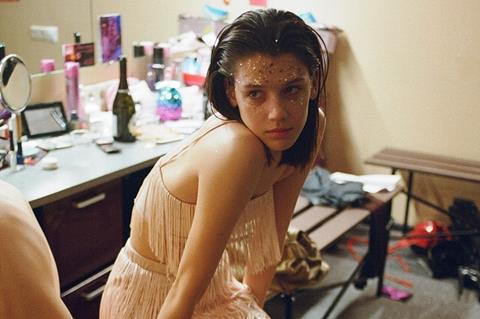 French sales agent Kinology has agreed a deal with Moscow-based distributor and production company Central Partnership to handle international sales on Russian drama Gerda, which receives its premiere in the international competition at this year's Locarno Film Festival (August 4-14).
Written and directed by Natalya Kudryashova, Gerda is about a young woman named Lera who is trying to escape the constraints of her provincial life. A sociology student by day, she works in a local strip joint by night to support herself and her mother, who suffers from a mental disorder.
The cast is led by Anastasiya Krasovskaya, Yura Borisov, Yulia Marchenko, Darius Gumauskas, Maria Leonova, Maria Ivanova and Tatiana Okwamo.
This is Kudryashova's third outing as a director, following 2015 Berlinale selection Pioneer Heroes and 2016 omnibus film Petersburg. Selfie. She also won best actress in Venice's Horizons sidebar in 2018 for her performance in Aleksey Chupov and Natasha Merkulova's The Man Who Surprised Everyone.
Gerda is co-produced by Central Partnership and Russian Resurrection with support from the Russian Ministry of Culture, Roman Abramovich's Kinoprime Foundation for the Development of Contemporary Cinematography, and the Red Media Broadcast and Production Union. White Nights is releasing the film in Russian cinemas later this autumn.
Paris-based Kinology's current slate includes Leos Carax's Annette, Nadav Lapid's Ahed's Knee and Mia Hansen-Love's Bergman Island, which all played in Competition at Cannes, as well as Marc Dugain's new Balzac adaptation Eugenie Grandet.
Gerda will premiere in Locarno on August 8.