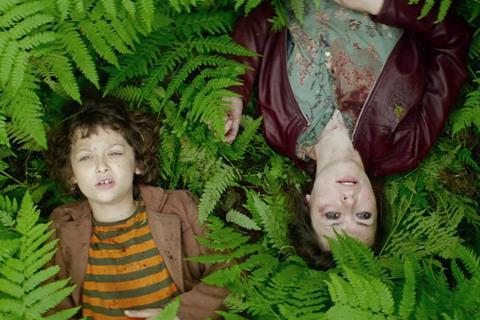 Russian director Kirill Sokolov is in advanced development on the comedy drama To Banya, set in the steamy world of Finnish saunas, which he aims to shoot in the summer. Artem Vasilyev's Metrafilms is producing together with Sergey Selyanov's CTB and Yellow Film & TV in Finland.
The story takes place against the backcloth of the world sauna championships in Helsinki as a Russian man tries to earn some much needed money.
Sokolov's latest feature No Looking Back (pictured) is being sold by M-Appeal at the EFM ahead of a SXSW debut next month.
Production of Sokolov's next project Alone In The Ocean has been moved to next year and the film may now shoot in English.
Prolific producer Vasilyev has confirmed shooting is now complete on another of his productions, Aleksei German Jr's new Second World War epic, Air, about Russian women fighter pilots. Len Blavatnik's Amedia has come on board as co-producer. The ambitious project includes both real-life aerial photography and state of the art special effects of dogfights.
Another. Metrafilms feature, Michael Borodin's Convenience Store, sold by Heretic, has been screening this week in the Berlin Panorama.