UK film arm of European distributor withdraws from theatrical.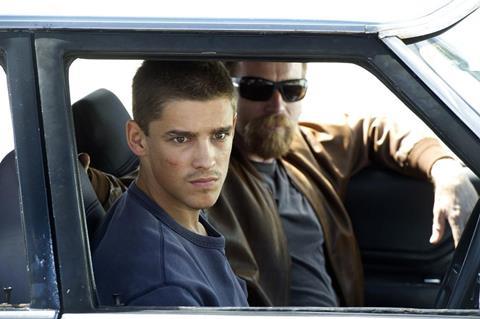 Two years after entering the competitive UK distribution space with an ambition to theatrically release 25 films per year, the UK film arm of European distributor Koch Media is to withdraw from theatrical.
Koch Media UK will instead focus on home entertainment releasing and look to consolidate its mainstay of video game distribution.
The transition will see some staff leave the company and others move across to the home entertainment department.
As part of the restructure, Koch UK will relocate its film distribution team to new company headquarters in Reading, where they will be joined by employees from the company's Hampshire branch, which concentrates on video games.
Koch Media MD for Northern Europe Craig McNicol explained the strategy to ScreenDaily: "Our observation of the UK theatrical market has been that over the last couple of years there has clearly been a paradigm shift.
"We have determined that an alternative distribution model that doesn't have conventional theatrical at the top is right for us.
"The UK in particular is an area where there is an irreversible pattern of market change. We worked for as long as we could in those conditions.
"We have a very active interest in the physical market place and we'll need to fill our pipeline."
The company is still expected to release some films on its existing slate into cinemas, including BBC Films-backed family-comedy Bill.
"There will be some very interesting alternative releasing methods we'll adopt for some of the upcoming slate but there aren't currently any other wide theatrical products on our line-up," continued McNicol, who admitted that the under-performances of a number of films at the box office, not only their own, had proven a "surprise".
Disappointing box office
This year, the performance of Australian thriller Son of a Gun epitomised the company's challenges on wider releases, managing only $33,000 (£21,000) from 60 screens on debut.
Critically appreciated UK drama X + Y also failed to take off.
Last year, Hector and the Search for Happiness was considered a disappointing debut with $370,000 (£240,000) from 279 screens while Zach Braff comedy Wish I Was Here only took $43,000 (£27,739) from 36 sites on opening.
In 2013, Red Dawn, Parkland and Thanks For Sharing struggled after receiving saturation releases.
Despite the setback, the UK outfit continues to move aggressively in the videogame space, with the company recently locking in a deal to distribute Final Fantasy publisher Square Enix's retail games in the UK.
ScreenDaily understands that a similar UK deal with developer Sega is close.
According to McNicol, the company's videogame push will help see the outfit double its revenue this year.
"As a business in the UK we've taken on two very big games slates," he added. "We need to adjust to where the opportunities present themselves."
Koch's film re-direction is yet another sign of the unforgiving climate for UK film distribution, whose theatrical ranks are only likely to see further consolidation in coming years.