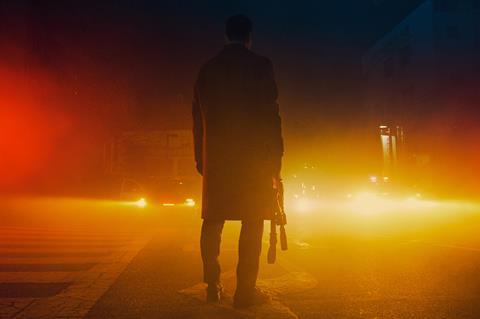 Netflix's global release of Korean thriller Time To Hunt looks set to move forward again as the film's local investor/distributor Little Big Pictures and international sales agent Contents Panda have reached a settlement in their contract dispute.
Netflix had announced an April 10 release for the film in 190 territories, but ran into a court injunction on April 8 after Contents Panda filed suit claiming Little Big Pictures' termination of their international sales contract was invalid.
The companies both sent out open statements yesterday and Netflix has confirmed to Screen it will move forward with the release, with the streaming platform announcing April 23 as the new date.

Little Big Pictures CEO Kwon Ji-won apologised in his letter for the "mix-up and confusion in the distribution process" and defended the Netflix deal as its best and safest option for showing Time To Hunt to "as many people as possible".

The company had previously claimed the Covid-19 pandemic constituted force majeure, allowing it to cancel its contract with Contents Panda and thereby invalidating sales deals to more than 30 countries. Kwon's letter now said the company's actions had been "unreasonable" and he apologised "to the executives and staff members of Contents Panda for damaging the corporate value of parent company NEW as well as Contents Panda".

The statement went on to thank Contents Panda "for their fast and reasonable negotiations with individual buyers for the Korean film industry and their consideration to reach an amicable agreement at a minimum cost, which enables Time To Hunt again to be released on Netflix".

Contents Panda's statement said: "We did our best to prevent an unfair case that could arise in the film industry and to protect the trust of the international film industry in Korean films. We reached an amicable agreement at reasonable compensation with overseas buyers from more than 30 countries that have signed contracts to purchase Time To Hunt and in this whole process, rather than Contents Panda's appropriate compensation, we put priority on the prevention of international disputes and on informing overseas markets that the Korean film industry respects legal and common-sense procedures."

"We would like to thank all the film companies responsible for more than 30 countries who gave us their cooperation to reach amicable settlements in resolving this situation," the statement concluded.