Special programmes include three horror masters and representation of women in sci-fi films.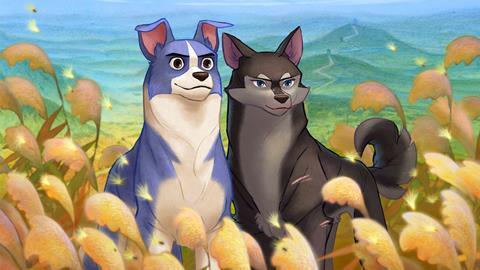 Asia's largest genre film festival, the Bucheon International Fantastic Film Festival (BIFAN), has unveiled the line-up for its 22nd edition, which will open with the world premiere of much-anticipated Korean animation Underdogand close with Indian film Secret Superstar.
Underdogis co-directed by Oh Sung-yoon and Lee Choon-baek, who worked together on local hit animation Leafie, A Hen Into The Wild– Oh as director and Lee as head of animation.
K-pop group EXO member Doh Kyung-soo and Park So-dam are part of the voiceover cast for the adventure film about an abandoned pet dog that joins other strays in search of freedom and happiness.
Directed by Advait Chandan, and produced by and starring Aamir Khan, Secret Superstartells the story of a teenage girl from an extremely patriarchal family who has to conceal her identity to fulfill her dreams as a singer-songwriter helped by a failing singer-producer.
The festival will run July 12-22 with the closing awards ceremony to be held July 20, followed by two days of encore screenings.
Festival director Choi Yongbae said: "I think Underdogwill be an animation film to go down in history, so opening with it should bode well for the festival's success."
He reported this year's total budget for the festival is at "a similar level to last year with $4.2m (KW4.5bn)". Bucheon City is putting up about $2.15m and Gyeonggi Province and the Korean Film Council (KOFIC) together account for about $1.3m, while the rest is made up from sponsors and the festival's supporters association.
The Bucheon Choice: Features international competition this year is marked by debut features from women filmmakers such as Sarah Daggar-Nickson's recent SXSW entry, A Vigilante, starring Olivia Wilde; the world premiere of Ghost Walk, Korean director Yu Eun-jeong's horror mystery about a woman who decides to become a ghost to go back in time to investigate her death; and French director Coralie Fargeat's violent thriller Revenge, which premiered in Toronto's Midnight Madness section last year.
The Korean Fantastic: Features competition includes world premieres such as Shin Hae-gang's Dogs In The House, a "brutal yet comic brawl between men from a local sauna, a loan shark and his family", and Baek Jong-seok's Bad Boss, based on a popular webtoon (internet cartoon series).
Special programmes include a showcase of three horror masters – Wes Craven, George A. Romero and Tobe Hooper, showing three each of their earlier films including A Nightmare On Elm Street, Dawn Of The Deadand Invaders From Mars.
BIFAN is also presenting a special showcase on the representation of women in sci-fi films including Alien, Ghosts Of Marsand Mad Max: Fury Road – Black And Chrome, as well as a retrospective celebrating local independent film distributor Indiestory's 20th anniversary with films such as Jang Kun-jae's A Midsummer's Fantasiaand Written, the second feature from director Kim Byung-woo who went on to make box office hit The Terror, LIVE.
The festival will also hold a retrospective on Korean star Jung Woo-sung with films ranging from Beat, which launched him to stardom in 1997, to Kim Jee-woon's The Good, The Bad, The Weird, which screened in Cannes in 2008, and his most recent works such as the North-South Korea action thriller Steel Rainand Sewol ferry-sinking investigative documentary Intention, for which Jung did the voiceover narration.
The BIFAN Industry Gathering (BIG) will run July 14-18 with the previously announced NAFF project market selection.
BIG also features the Best of Asia programme featuring hit films from around the continent with producers in attendance for a forum; the Korea Now programme, which includes a new Webtoon to Film pitching forum; and a filmmakers' workshop and forum analysing North and South Korean interactions through films.
The New Media programme includes the BIFAN VR Village, presenting narrative VR content such as BattleScar, which was at Sundance earlier this year, and Space x Girl, which world premiered at SXSW. This will be accompanied by a panel discussion on tech advances, production know-how and storytelling.