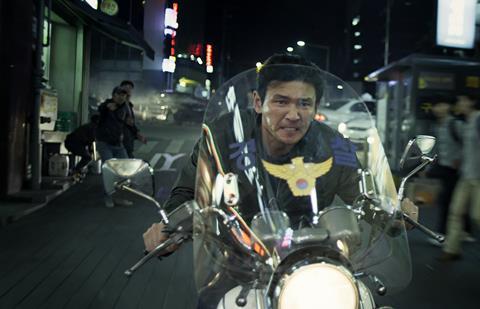 South Korea's CJ Entertainment has sold Indian remake rights for Ryoo Seung-wan's action blockbuster Veteran to Reel Life Production Pvt. Ltd.
The Korean original clocked up more than 13.4 million admissions and $94m on local release in 2015, according to the Korean Film Council (KOFIC).
Nikhil Namit, CEO of Reel Life Production says Salman Khan will be playing the lead role in the remake and that the rest of the cast and crew is to be announced shortly.
Atul Agnihotri, who picked up the Hindi-language rights to the film, will produce the remake.
CJ Entertainment previously sold remake rights to another Korean hit, Ode To My Father, to Reel Life Production.
Starring Hwang Jung-min (Ode To My Father) and Yoo Ah-in (Burning), the film follows the former as a veteran detective who encounters an arrogant young millionaire (Yoo) in the course of investigating a high-profile case and finds, despite his teams relentless pursuit, that he manages constantly to evade criminal prosecution with his wealth and connections.
Reel Life Production is currently shooting the Hindi remake of Ode To My Father, titled Bharat. Directed by Ali Abbas Zafar and starring Salman Khan and Katrina Kaif, the highly anticipated film is planned for release in June 2019.