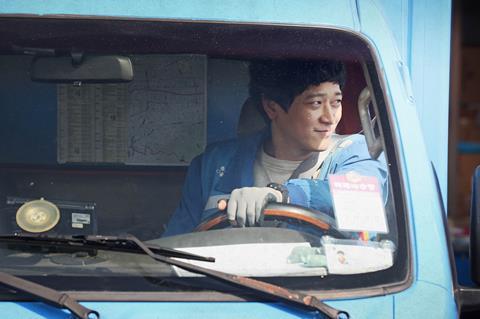 Korean studio CJ Entertainment has sealed a slew of deals on Noh Dong-seok's Golden Slumber, which opened yesterday (Feb 14) in Korea.
The thriller has gone to Taiwan (Movie Cloud), Hong Kong (Megaton), India (MVP) and Australia and New Zealand (JnJ Entertainment). In Southeast Asia, the film has also been sold to Singapore, Malaysia and Brunei (Clover Films), Thailand and Cambodia (Coral Culture Contents) and the Philippines (Viva).
Starring Gang Dong-won (Master) and Kim Eui-sung (Train To Busan), Golden Slumber follows a deliveryman who becomes a prime suspect in the assassination of a presidential candidate.
CJ has also sold two titles to Japan's Twin: Indonesian filmmaker Joko Anwar's horror film Satan's Slaves and Jang Joon-hwan's political thriller 1987: When The Day Comes, which is currently being rolled out across Asia.
Satan's Slaves, which recently screened at Rotterdam, has also sold to Latin America (Alebrije), Poland (Mayfly), Taiwan (Encore Films), Philippines (Rafaella Films), Hong Kong (MM2) and Malaysia, Singapore, Vietnam, Thailand, Cambodia and Laos (Suraya).
In addition, AMC Networks' Shudder platform has acquired the film for North America, Australia, New Zealand, the UK and German-speaking territories.
CJ is also launching two new titles at the EFM – action film Take Point, directed by Kim Byung-woo (The Terror, Live), and Choo Chang-min's thriller Seven Years Of Night.
Take Point, which stars Ha Jung-woo, Lee Sun-kyun, Jennifer Ehle and Kevin Durand, follows a team of mercenaries on a secret CIA mission to abduct a North Korean politician. Starring Ryu Seung-ryong and Jang Dong-gun, Seven Years Of Night tells the story of a man taking revenge for the hit-and-run death of his daughter.