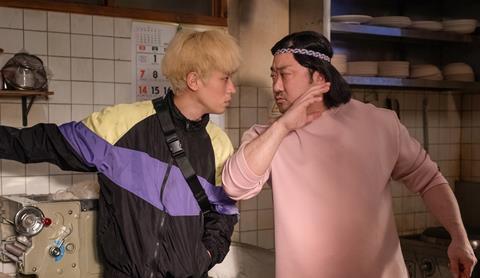 South Korean sales company Contents Panda has sold upcoming feature Start-up, starring Don Lee (aka Ma Dong-seok, Train To Busan), to a slew of territories including Indonesia (PT Falcon) and Singapore, Malaysia and Brunei (Clover Films).
The coming-of-age drama has also gone to Vietnam (Lotte Vietnam), Taiwan (Movie Cloud) and in-flight (Kairos). South Korean release is scheduled for December 18.
Directed by Choi Jung-yol, the film is produced by Kang Hye-jung and Ryoo Seung-wan's Filmmaker R&K, the production house behind hits such as recent disaster film Exit, which took $67m at the local box office.
In addition to Lee, who was recently cast in Disney/Marvel's The Eternals, the cast of Start-up includes Park Jeong-min, Jung Hae-in and Yeom Jung-a.
The drama follows two friends – one who defies his mother's wishes by leaving home and getting a job as a restaurant delivery man, and one who starts working in the world of private loans with dreams of making quick money. Both soon become adults as their new lives throw up unexpected surprises.