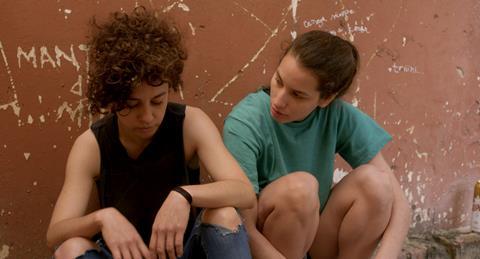 South Korea's Jeonju International Film Festival has unveiled the eight films selected for its International Competition section of first and second-time directors.
As previously announced, the festival will hold physical screenings of its competition titles from May 28 to June 6 exclusively for competition filmmakers and jury members. Online screenings will also be held for public audiences during those dates.
The line-up includes Chinese director Gao Ming's Damp Season, about a young couple striving to make a living in the southern Chinese city of Shenzhen; Luis Lopez Carrasco's Spanish documentary The Year Of The Discovery, set in a bar in Cartagena after socio-economic crisis; and Argentine-born Clarisa Navas' One In A Thousand, which tells a love story between two girls in a ghetto (see full line-up below).
The festival will also hold closed door screenings for the 11 titles in its Korean Competition section for first and second-time feature directors, which it announced on March 30.
Due to the Covid-19 pandemic, Jeonju postponed it 21st edition from its original April 30-May 9 dates to May 28-June 6. Last month the festival also announced the closed door screenings of its competition titles and said that it would screen films from its line-up for the public at a later date.
More recently the festival has confirmed that it will screen "key titles" in theatres for public audiences from June 9 to September 20. These titles will include the Jeonju Cinema Project 2020, Korean Competition and International Competition films. Offline screenings will be held at the Jeonju Cine Complex and other theatres in the city of Jeonju (yet to be decided).
Today the festival also confirmed to Screendaily that online screenings will be on an established OTT service platform (to be announced May 20) for streaming only in South Korea, with payments for each film to be made through the platform. The festival says that details of the titles to be screened, and the conditions under which they will be screened, are still under discussion with filmmakers wary of online piracy and over-exposure.
No festival registration will be possible this year. The festival is understood to be working out potential ways to give press and industry better access to the OTT platform, but claims difficulties in adapting to the many pandemic-related changes they've had to cope with in a short period of time.
Jeonju film festival has also announced the three titles selected for this year's Jeonju Cinema Project, through which it provides production support for feature films that eventually world premiere at the festival. This year's edition comprises Three Sisters, directed by Lee Seungwon, A Distant Place, directed by Park Kunyoung and Afterwater, directed by Dane Komljen.
Instead of its annual physical press conferences in Jeonju and Seoul to announce the festival's official line-up, Jeonju will stream its announcements on local platform Naver V Live and then on YouTube with English subtitles on May 20.
JEONJU 2020 INTERNATIONAL COMPETITION LINE-UP:
(title/country/director)
Damp Season (China), dir: Gao Ming
The Year Of The Discovery (Spain), dir: Luis Lopez Carrasco
One In A Thousand (Argentina-Germany), dir: Clarisa Navas
Window Boy Would Also Like To Have A Submarine (Uruguay, Argentina, Brazil, Netherlands, Philippines), dir: Alex Piperno
The Metamorphosis Of Birds (Portugal), dir: Catarina Vasconcelos
Adam (Morocco), dir: Maryam Touzani
Jumbo (France-Belgium-Luxembourg), dir: Zoe Wittock
Obake (Japan), dir: Nakao Hiromi