Lovely Day and Shine Pictures are to be absorbed into Kudos following Diederick Santer's appointment as joint CEO of the UK production company.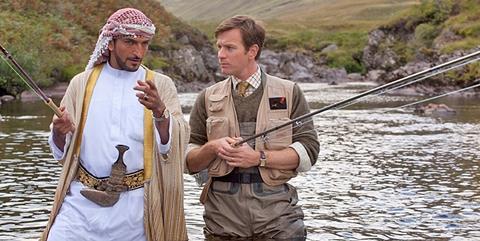 Shine Pictures, which is best known for producing feature films including Salmon Fishing in the Yemen and Spooks: The Greater Good, will expand into long-form TV drama following its move under Kudos.
MD llie Madden becomes an executive producer, while Alice Pearse becomes a development executive.
Lovely Day was established by Santer under the Kudos umbrella in 2010 and went on to produce Grantchester, ITV's drama about an investigative vicar, which has been picked up for a second series.
The show, along with developments including a yet-to-be-announced BBC drama series, will now be produced under the Kudos banner, with Lovely Day's head of development Richard Cookson becoming a senior development executive.
The two brands will cease to exist and Kudos will now consist of around 40 full-time staff.
Santer said the move would help simplify the Kudos brand for broadcasters and writers, as well as expand the indie's output.
"Under Jane Featherstone, Kudos made massive, high-concept shows such as Utopia or Humans, while Lovely Day was more about character-led stories and relationships with a warmer sensibility," he said.
"Bringing Lovely Day and Shine Pictures' projects into Kudos makes for a richer creative mix."
Santer admitted to a degree of "mourning" while adding Kudos, rather than Lovely Day, credits to the second series of Grantchester but acknowledged it was a "pragmatic" move.