xXx: The Return Of Xander Cage is top again; Jackie Chan's Kung Fu Yoga breaks another record.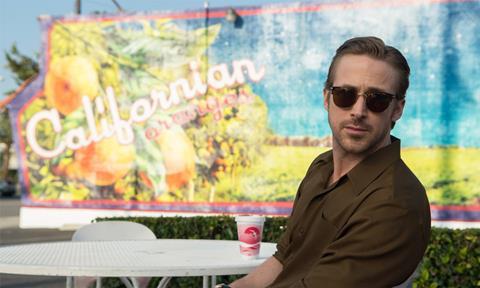 Defending champion xXx: The Return Of Xander Cage continued to rule the Chinese box office in the week of Feb 13-19, pumping up $72.61m for $133.62m after 10 days. Paramount's first Chinese release together with Shanghai Film Group and Huahua Media has surged past 2014's Guardians Of The Galaxy to become Van Diesel's second highest grossing film in China; his Furious 7 stays as the top foreign film ever.
The film will soon become the first foreign film to cross the RMB1 billion ($140m) milestone in 2017.
La La Land debuted in second place with $24.35m from its first six days. Lionsgate International's multiple Oscar-nominated musical opened in second on Tuesday to coincide with Valentine's Day, but the newly-opened Sing pushed it to the third on Saturday and Sunday.
Kung Fu Yoga held well in third place with $16.96m for $243.62m after 23 days. It has surpassed Journey To The West: The Demons Strike Back to become this year's top Chinese New Year title and also knocked Wuershan's Mojin: The Lost Legend down to become the fifth highest-grossing ever in China, based on original Chinese currency.
The film's mega-blockbuster status serves as more proof of Jackie Chan's Midas touch at the box office. The star's last two films, Skiptrace and Railroad Tigers, also proved highly-successful.
Han Han's Duckweed maintained its momentum in fourth place with $15.22m for $142.90m after 23 days. It was followed by new animation Sing which debuted in fifth with $11.88m from its first three days. It was a smaller opening than The Secret Life Of Pets and Minions, also from Illumination Entertainment, but was on par with Disney's Moana.
Two local romantic comedies also opened on Valentine's Day. Revenge For Love took $7.83m from its first six days, slightly ahead of Love Contractually's $7.54m.
Rounding up the weekly charts were The Game Changer on $5.51m for $9.71m after 10 days; Cook Up A Storm on a 10-day total of $16.71m; and Journey To The West: The Demons Strike Back, currently the seventh highest grossing film ever, on $6.38m for $236.38m after 23 days.
More Hollywood films are set to enter the charts this week with both Assassin's Creed and Resident's Evil: The Final Chapter dated for Feb 24.