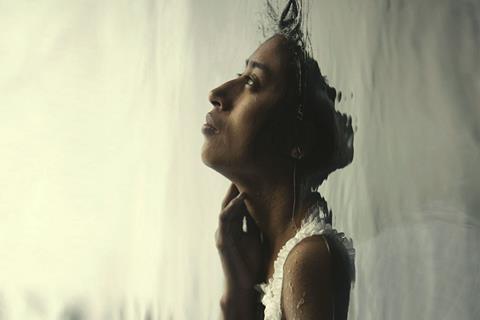 The Miami Film Festival, which elected to continue with virtual judging after cancelling screenings and events towards the end of its 2020 edition in response to the novel coronavirus pandemic, has announced its winners.
Dudley Alexis' race riots documentary When Liberty Burns won the $30,000 Knight Made in MIA Feature Film Award, Jayro Bustamante's Mexico-Guatemala horror thriller La Llorona (pictured) received the $40,000 Knight MARIMBAS Award, and Aeden O'Connor Agurcia's 90 Minutes about the Honduran national obsession with football won the Toyota Narrative Feature Film Audience Award.
The newly created Toyota Documentary Feature Film Audience Award has gone to Josh Kriegman's The Fight, which shows the struggles of a quartet of ACLU lawyers as they work on hot-button issues of our times.
Jurors for the Made In MIA award were Stephen Arboite, Rachel Bleemer, and Kevin Chinoy. Knight MARIMBAS jurors were Álvar Carretero De La Fuente, Rupert Lloyd And Elena Manrique.
Festival executive director and director of programming Jaie Laplante said, "I'm very grateful to all our jurors. This is a time of anxiety and uncertainty for the entire world, and everyone's personal world is changing dramatically. Yet even while our jurors were dealing with what that all meant for them back in their homes (some of them are as far away as Tbilisi, Montevideo and Seoul), they took the time to continue watching the rest of the films in their sections via secured private links."
Laplante continued, "Deliberations were done by Zoom or other similar platforms, and the conversations that the jurors need to have ultimately happened just the way they would of if they had been sitting at dinner together in Miami. My gratitude is for their dedication, and how determined they were to honour the films with their full and serious attention and carefully select those that they felt were most deserving of recognition. In doing so, they helped to bring a sense of closure to the truncated 37th edition of Miami Film Festival."
The Audience winners were chosen from 45 narrative and 21 documentary feature films in official selection that had screened publicly before the festival's 37th edition was closed on March 12, three days ahead of the scheduled close.
"T" directed by Keisha Rae Witherspoon won the $10,000 Knight Made in MIA Short Film Award and the $10,000 HBO Ibero-American Feature Film Award went to by Samuel Kishi's Los Lobos (Jurors Maxine Bailey, Agustina Chiraino and Leslie Cohen), while Chilean filmmaker Gonzalo Maza's This Is Cristina (Ella Es Cristina) was awarded the $10,000 Jordan Ressler First Feature Award.
Jurors for the latter were Florencia Jimenez-Marcos, Leticia Jorge and Naji Abu Nowar. International sales agent FiGa Films represents both Los Lobos and This Is Cristina for worldwide sales.
The Zeno Mountain Award, a $5,000 cash prize funded by Miami-based Fringe Partners, seeking to reward a film of any length or genre in official selection that helps break down barriers to understanding people living with disabilities, went to Higher Ground's Crip Camp, directed by Nicole Newnham and Jim LeBrecht. Maite Alberdi and Brian Blum were the jurors.
In other awards: the $5,000 HBO Ibero-American Short Film Award was awarded to Spain's Ingride Santos for Beef; $5,000 Alacran Music in Film Award for the best score in the festival to Nicolas Jaar for Pablo Larrain's Ema; the Rene Rodriguez Critics Award to Yowan Lewis and Calvin Thomas's White Lie from Canada, and the Toyota Short Film Audience Award to Isaac Mead-Long's Endure The Suck.
Presented earlier in the Festival, the Oolite Arts Miami Film Festival Poster Design Award went to Chile's Daniel González Sánchez of Buena Suerte studio in Santiago for his design for Ema. Larrain's film also won the Oolite Arts Miami Film Festival Trailer Award, which went to Hands Up Paris for their trailer for the film. The Lynn and Louis Wolfson II Family Foundation CinemaSlam Competition 2019 awarded $7,500 to Celestial by Bruklyn Miller from the New York Film Academy, Miami Beach, for best film.