The company will follow up its box-office hit Marshland with the $1.9m production.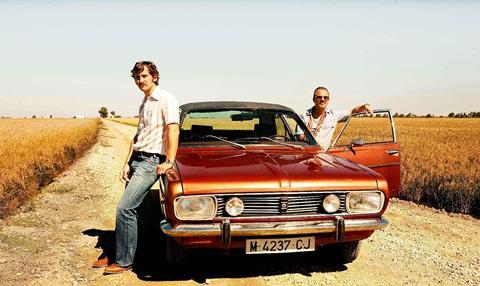 Seville-based outfit La Zanfona Producciones is set to produce a futuristic film called Shadow Inside (La Sombra Adentro) and a comedy titled Mi Cadida Cofradia, following the success of Alberto Rodriguez's thriller Marshland, which took close to $10m in Spain last year and has sold well internationally.
Shadow Inside will be set in 2024 and tell the story of six soldiers who survive a Civil War in Spain and escape to a small village where strange things start to happen.
It will be the feature directing debut of Seville-based director David Sainz, who achieved a cult following with his web series Malviviendo and TV movie Obra 67. Sainz's company Diffferent (sic) Entertainment will co-produce.
"We are looking to shoot Shadow Inside next year in Seville and the budget will be €1.8m [$1.9m] euros," Gervasio Iglesias, head of La Zanfona, told ScreenDaily. "Sainz is a very exciting director and we are hoping to get a top line Spanish cast for the film."
The $1.5m (€1.4m) Mi Cadida Cofradia, which will also be a feature debut for director Marta Lopez, tells the story of a woman who battles to be the first female mayor of a small religious group known as Cofradias in Spain.
"We are setting this up as a co-production with Barcelona's film school ESCAC and plan to shoot later this year," adds Iglesias, who is at the Seville Film Festival (November 6-13) to promote Marshland. Iglesias was an executive producer on the Alberto Rodriguez hit, continuing a long association with the film-maker which began when he was associate producer on Rodriguez's 2005 crime drama 7 Virgins.
Iglesias produced Rodriguez's 2012 film Unit 7 and has stepped back into a full producing role on the director's Marshland follow-up, corruption drama Smoke And Mirrors (El Hombre De Las Mil Caras), which stars Eduard Fernandez and Jose Coronado. The film is currently in post-production and due for release in Spain on September 23 next year through Warner Bros.
Finally, La Zanfona are also producing two new feature length music documentaries. One is being directed by David Gonzalez about the 1990s group 091, and the other about controversial flamenco singer, Enrique Movente, which is being directed by Jose Sanchez Montes and will start shooting in January 2016.