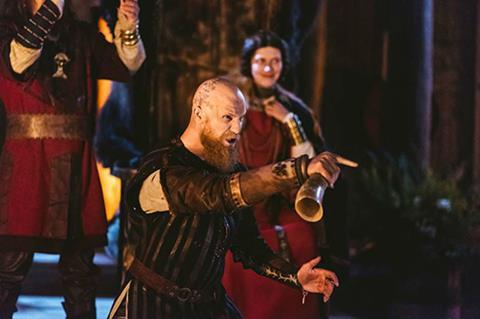 The Pagan King, an English-language historical action film, has inked key deals for London based distribution and sales company Canoe Film, working on behalf of Latvia-based producers Platforma.
New deals have been reached for North America (Vertical Entertainment), Australia and New Zealand (Eagle Entertainment), and Spain (Mediaset). Earlier sales include Germany (Ascot Elite), Japan (Zazie), and Czech and Slovak Republics, Hungary, and Romania (Mediasquad). A UK deal is in the works.
A UK-Latvia production based on a 13th century legend, the film tells the story of a young king who must win the confidence of his people in order to defend their freedom.
Released in Latvia in January 2018, the film is the highest-grossing at the country's box office this year to date.
It was directed by Aigars Grauba, produced by Andrejs Ekis and executive produced by Kristians Alhimionoks and Aigars Grauba. It stars James Bloor in the lead role.
Canoe Film and Platforma are also in Cannes to discuss localised versions of Platforma's hit comedy Swingers. The company previously produced Estonian and Ukrainian remakes of the film, with further versions now underway in Norway and Finland.