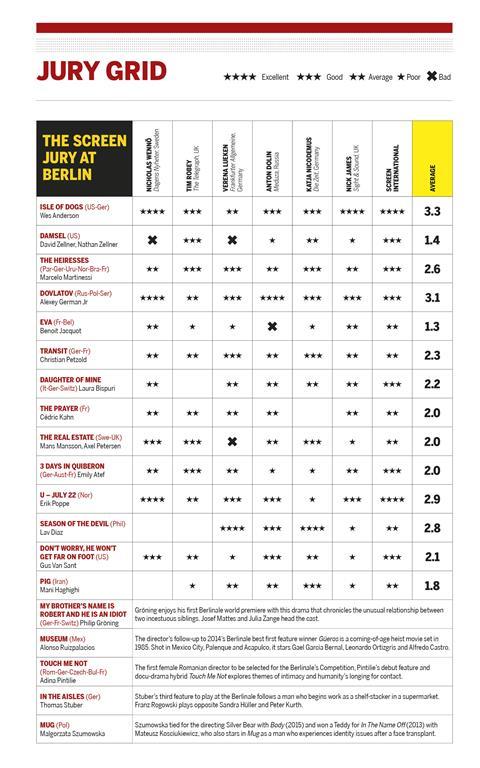 Lav Diaz's 234-minute black-and-white historical drama Season Of The Devil has dropped on the Screen International Berlin Jury Grid, along with Gus Van Sant's Don't Worry, He Won't Get Far On Foot starring Joaquin Phoenix and Mani Haghighi's comedy of a blacklisted film director, Pig.
Season Of The Devil has split opinion of our jurors, with scores of 4 (excellent) from Frankfurter Allgemeine's Verena Lueken and Die Zeit's Katja Nicodemus, but a 1 (poor) from Sight & Sound's Nick James. Read the Screen review here.
Don't Worry, He Won't Get Far On Foot takes an average of 2.1, although 3 (good) is the mode.
Pig has mid-to-lower range scores, a mixture of 1s, 2s and a 3 from Katja Nicodemus, for an average of 1.8.
The next titles will be Philip Gröning's My Brother's Name Is Robert And He Is An Idiot and Alonso Ruizpalacios' Museum with Gabriel García Bernal.