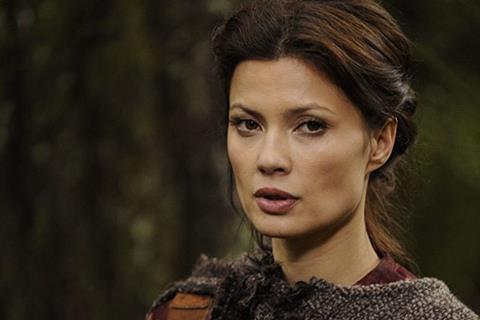 Gloria Allred, the women's rights attorney who on Wednesday sat beside a fourth client who has claimed Harvey Weinstein sexually assaulted her, has called on The Weinstein Company (TWC) to establish a fund to benefit the disgraced former mogul's victims.
"It's time for The Weinstein Co. to put their money where their mouths are," Allred said during a press conference in New York. "Let the world know they stand with Harvey's victims. They made many, many, many millions of dollars while Harvey Weinstein was behaving in the most egregious and reprehensible acts imaginable."
Natassia Malthe, an actress originally from Norway, became Allred's fourth client to allege sexual assault. She told reporters that after she met Weinstein in London on the night of the 2008 Bafta awards, he turned up to her room at the Sanderson, whereupon she let him in and they eventually engaged in what she claims was non-consensual sex.
Malthe recalled playing dead during intercourse. Allred described the incident as sexual assault with non-consensual penetration.
Malthe said on another occasion Weinstein, who had introduced her to filmmaker Rob Marshall for a possible role in Nine, tried to get her to engage in a threesome at the Peninsula Hotel in Beverly Hills. Malthe said she had not gone to the police with her complaints and has suffered anxiety and depression as a result of her interactions Weinstein. She added she has experienced harassment at the hands of other males in Hollywood, but declined to name names.
Earlier in the week Allred staged a press conference with former production assistant Mimi Haleyi who claimed Weinstein "orally forced himself" on her. Allred also represents Louisette Geiss and Heather Kerr, who variously allege sexual harassment and sexual assault.
Meanwhile Dominique Huett filed the first lawsuit against TWC in Los Angeles this week, a $5m civil action alleging Weinstein's misconduct and alleging the company knew of his behavior.
Weinstein has "unequivocally" denied all claims of non-consensual sex.