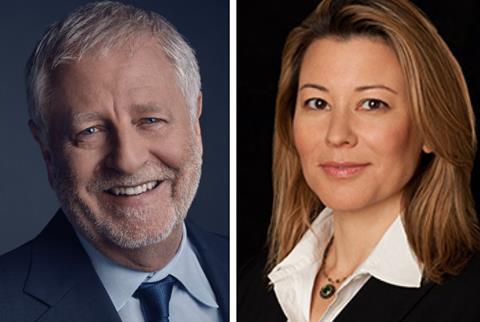 Duncan Clark is to step down as president of international distribution at Universal Pictures International after five years in the role and 14 at the company, as it was announced on Tuesday (June 9) that Veronika Kwan Vandenberg will join as president of international distribution.
London-based Clark will step down in August and transition into a consulting role.
Based in Los Angeles Kwan Vandenberg, a former head of international theatrical distribution at Warner Bros, and Clark will work closely with Niels Swinkels, executive vice-president, international distribution, and Simon Hewlett, president, international marketing, over the next couple of months to manage the transition process.
Under Clark's leadership, Universal has experienced some of its most profitable years as he helped grow franchises including Jurassic World, Fast & Furious, and Despicable Me/Minions, and built the global popularity of the Illumination (especially in Japan, China and Latin America) and Blumhouse brands.
In 2015, UPI achieved its best year ever and became the first studio to cross $4bn at the international box office. Clark built Universal's China office and recruited its leadership team, and more recently played an instrumental role in bringing the James Bond 007 franchise to Universal. The studio will release No Time To Die internationally, which was pushed back to the end of the year due to theatre closures caused by the pandemic.
Kwan Vandenberg most recently oversaw international theatrical distribution at Warner Bros including local productions, with a special focus on theatrical strategy and partnerships in China.
She collaborated on the global alignment of business and technology initiatives, and built partnerships to support new in-theatre experiences. Career credits include the Harry Potter and Fantastic Beasts films, Christopher Nolan's Dark Knight trilogy, Peter Jackson's The Hobbit, and The Matrix trilogy.
Reporting to chairman of Universal Filmed Entertainment Group Donna Langley, Kwan Vandenberg will oversee the distribution organisation across Los Angeles, London and international territories, which Swinkels will continue to lead.
She will also work closely with Peter Levinsohn, Universal Filmed Entertainment Group's vice-chairman and chief distribution officer, and Jim Orr, Universal's president of domestic distribution, as well as Michael Moses, Universal's president of worldwide marketing.