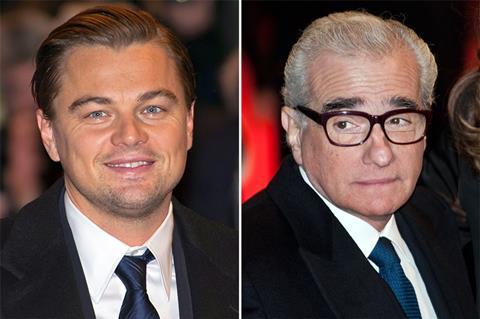 Leonardo DiCaprio and Martin Scorsese are attached to executive produce a series being developed by Paramount Television and Hulu based on non-fiction book The Devil In The White City.
The project was unveiled by Hulu at this week's Television Critics Association (TCA) press tour in Los Angeles, where the US streamer said it was ramping up its original series production output.
The 2003 book, subtitled Murder, Magic And Madness At tTe Fair That Changed America and written by Erik Larson, tells the story of a late 19th century serial killer Dr H H Holmes, thought to have murdered dozens of young women at the World's Fair Hotel in Chicago. DiCaprio bought film rights to the book in 2010.
At the TCA, Hulu senior vice president of originals Craig Erwich also announced that the third season of Emmy-winning series The Handmaid's Tale will make its US debut on June 5, making the series ineligible for this year's Emmys.
Asked how Hulu will fit in once Disney completes its acquisition of Fox – a deal that will leave Disney with 60% ownership in Hulu – Erwich said only that the streaming service is "a very important asset for our owners." Hulu's subscriber count increased by 48% in 2018 to 25m and Erwich said "you don't get that kind of growth without the support of our owners."
Erwich also said that Hulu, which acquired Ask Dr Ruth and other films at this year's Sundance, "will continue to be aggressive at the film festivals, acquiring documentaries and films for ourselves and through our relationships with theatrical partners."
"We don't have an issue with theatrical windows," Erwich added, "in fact I think they are very useful." On the company's Oscar-nominated documentary Minding The Gap, distributed theatrically in the US by Magnolia Pictures, "the buzz and conversation that theatrical generated has been very beneficial," Erwich said.