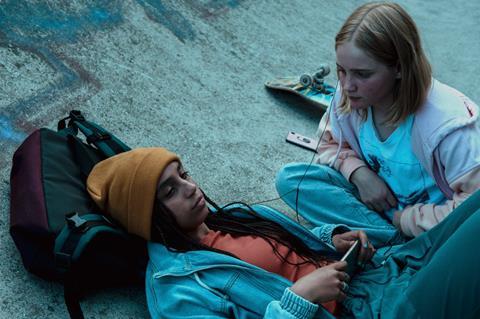 LevelK has boarded international rights to Domien Huyghe's Belgian family feature Sea Sparkle, which will have its world premiere in Berlinale Generation.
The film is about a North Sea fisherman who dies at sea under mysterious circumstances and his teenage daughter who wants to investigate if a sea creature is to blame.
Dries Phlypo and Stephen Vandingenen produce for A Private View, in co-production with Viking Film in The Netherlands. Jean-Claude van Rijckeghem and Wendy Huyghe wrote the script from a story by siblings Wendy and Domien Huyghe.
The cast includes Saar Rogiers, Hilde De Baerdemaeker, best known for The Alzheimer Case, and Sverre Rous.

"When I lost my father as a teenager, stories about loss helped me to name the unmentionable, to learn to understand the incomprehensible", said Huyghe of what is his directorial debut. He added he wanted to "create a story that takes the young viewer seriously, but at the same time draws them into a story full of magic, excitement, adventure, humor, and friendship. After all, just because you're grieving doesn't mean you can't have an adventure."
Backers include Flanders Audiovisual Fund (VAF), Eurimages, Netherlands Film Fund, The Netherlands Production Incentive, Ostend, Belgian Tax Shelter, Casa Kafka Pictures empowered by Belfius, ÉÉN.
LevelK's slate also includes the family titles Rosa And The Stone Troll and Dancing Queen.
Major awards contender The Quiet Girl debuted in Berlinale Generration in 2022.